« Brian Terry's Brother Rips Holder on Fast and Furious: 'Where Is the Accountability?' | Main | Phony Republican Colin Powell Smears Conservatives As Racists - Powell is a disgrace! »
February 08, 2014
Unlike Obama pushing his Gay agenda on the world....Toronto Mayor Orders Rainbow Flag Flying At City Hall Taken Down, "The Olympics Is About Being Patriotic… Not About Someone's Sexual Preference"

Toronto Mayor Rob Ford Orders Rainbow Flag Flying At City Hall Taken Down, "The Olympics Is About Being Patriotic… Not About Someone's Sexual Preference"…

Toronto Mayor Rob Ford on Friday ordered a rainbow flag flying at City Hall to be removed, saying that that the Sochi Olympics were "not about someone's sexual preference."
According to CBC, the rainbow flag had been raised outside City Hall to show solidarity with the LGBT community because of Russia's laws outlawing homosexual "propaganda."
When reporters asked Ford to confirm reports that he had banned the rainbow flag on Friday, he quipped that he had put a Canadian flag in his office window.
"I'm going to go look at it now," he said. "This is about Olympics, this is about being patriotic to your country, this is not about someone's sexual preference."
"No, I do not agree with putting the rainbow flag up."
"They put up the flag in opposition to what's been happening in Russia," one reporter pointed out.
"Let Russia do what they want, we're Canadians here," Ford replied while walking to get a salad for lunch. "I support the Canadian Olympics."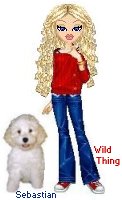 Wild Thing's comment...........
I have had it with Obama and the rest of the left constantly pushing the gay, and LGBT agenda on us, on our country and not only that they push it on other countries as well.
Obama has been told by other countries to NOT go there in his speeches when he visits other countries and yet he keeps doing it.
Posted by Wild Thing at February 8, 2014 12:45 AM
---
Comments
Ordinarily Gays don't bother me. They want "equality", hell thats fine by me. However, when they push for special treatment and flaunt their lifestyle, then I have an issue and little tolerance for them.
Posted by: TomR,armed in Texas at February 8, 2014 12:24 PM
---