« Veteran a Marine and fought in the Battle of Fallujah...GOP Rep. Duncan Hunter Blasts Obama's Complete Failure on Iraq: "Iraq is Gone. There is No Getting this Back." | Main | At What Point Do People Scream 'Enough'? - by David Limbaugh »
February 06, 2014
Total Jerk! Kerry To Israeli Critics: I'm Not Afraid of You, I've Been Attacked By "Real Bullets"
Kerry To Israeli Critics: I'm Not Afraid of You, I've Been Attacked By "Real Bullets"

( In Israel they get attacked by bullets and bombs and missiles on a near daily basis. The minister he's responding to fought against Hezbollah in Lebanon in two different conflicts.)
CNN's Jake Tapper presented Kerry with an opportunity to respond to Bennett and other Israeli critics during an interview Wednesday. [...]
"My comments need to be properly represented, not distorted. I did not do anything except cite what other people are talking about as a problem," Kerry said. "But I also have always opposed boycotts. I have 100 percent voting record in support of Israel for 29 years in the United States Senate. Unfortunately, there are some people in Israel and in Palestine and in the Arab World and around the world that don't support the peace process."
"Israel needs to understand we will always stand by its security needs," he continued. "But no one should distort what we're doing or saying because they're opposed to the peace process or don't like two states or whatever. And, you know, words — I have to tell you, my friend, I've been, quote, attacked before by people using real bullets, not words, and I am not going to be intimidated. I am not going to stand down with respect to President Obama's commitment to trying to find peace in the Middle East."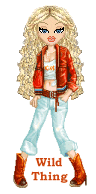 Wild Thing's comment...........
Kerry is such a jerk, a real piece of work....sheesh.
Please Israel know that we are NOT these fools Obama and his people are, we did not vote for them, we do not respect them and we wish they were GONE!
Posted by Wild Thing at February 6, 2014 12:55 AM
---
Comments
When Kerry and Obama talk peace for Israel, they need to head the warning given in the bible.
1 Thessalonians 5:3 For when they shall say, Peace and safety; then sudden destruction cometh upon them, as travail upon a woman with child; and they shall not escape.
Posted by: bobf at February 6, 2014 12:17 PM
---