« Senators Ted Cruz and Mike Lee Introduce State Marriage Defense Act | Main | Michelle Malkin Goes Off on Benghazi : Lies Lies Lies, They Are Going To Get You, Hillary! - (Hannity Show) - Thank you Michelle! »
February 14, 2014
Ted Cruz: 'Hell Will Freeze Over' Before Establishment GOP Listens To American people
Ted Cruz: 'Hell Will Freeze Over' Before Establishment GOP Listens To American people

Sen. Ted Cruz (R-TX) told conservative radio host Mark Levin on Thursday evening that establishment GOP politicians will "never" listen to the American people.
"If we wait on the entrenched politicians in Washington, hell will freeze over before that happens," Cruz answered when Levin asked whether Republicans will ever listen. "This is nothing new. The answers come from America, from millions of people standing up and holding elected officials accountable."
Cruz, who coined the Twitter hashtag #MakeDCListen during the government shutdown episode, has often returned to a theme of forcing Washington D.C. insiders to listen to the public.
He noted that in the prelude to the shutdown, many Republicans preferred to push for spending cuts with the debt ceiling as leverage.
"A few months ago, when we were fighting trying to stop the disaster that is Obamacare, where a lot of Washington gray beards said, 'we are going to fight on the debt ceiling. That's where the fight will be,'" Cruz said. "It's like they think the American people are a bunch of rubes, we don't remember what they say."
Wednesday, Cruz forced a procedural roll call requiring a 60-vote majority on the "clean" debt ceiling bill, despite Minority Leader Mitch McConnell's forceful urging he allow the legislation to go through with only a bare-majority vote. Cruz said Republicans should have united against the cloture motion, preventing the debt ceiling from being raised.
"If 41 Republicans had stood together and just voted no, the clean debt ceiling, the blank check for President Obama and Harry Reid and Nancy Pelosi want would have been denied," Cruz said. "And for all of them who say I am just a crazy rebel, the last 55 times the debt ceiling has been increased, Congress has attached meaningful conditions to it 28 of those times. It's the only leverage point that has ever been effective."
Cruz said earlier in the interview that many Republicans in the U.S. Congress wanted to increase the debt ceiling. "Make no mistake about it," Cruz said. "This was their desired outcome. An awful lot of Republicans wanted exactly what Barack Obama, Nancy Pelosi, and Harry Reid wanted, which is to raise the debt ceiling. But, they wanted to be able to tell what they view as their foolish gullible constituents that they didn't do it, and they're mad because by my refusing to consent to [a bare-majority vote] they had to come out in the open and admit to that."
Cruz's move to force the 60-vote procedural tally forced a dramatic, hour-long vote in which McConnell and GOP Whip John Cornyn scrambled to find enough Republicans to join Democrats and invoke cloture. During the vote, the clerk abstained from a decades-long practice of announcing each vote into a microphone as it was cast, preventing the public from knowing who had already voted and thus, who was switching their votes. McConnell and Cornyn ultimately joined in voting for cloture, after which six of their GOP colleagues switched to join them, providing additional political cover.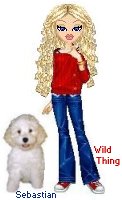 Wild Thing's comment........
Cruz is right and the proof in how true this is can be seen in the years we have experienced on supporting a candidate and then they get to Washington and it is as though they only want to hear from us is for donations.
Seldom they do not respond to emails and how often when we call their offices are we treated like second rate citizens.
If the Republican Party, had stayed true to its conservative roots, its conservative platform and remained the "party of Reagan" we would not be in our current difficulties
Posted by Wild Thing at February 14, 2014 12:47 AM
---