« Trey Gowdy: Obama's ambassador picks can't even find the equator on a globe | Main | GOP Rep. Trey Gowdy: You're "Blank Right" We are Going to Strip Funding away for Many of Barack Obama's "Pet Projects" »
February 18, 2014
Switzerland Votes to Introduce Immigration Curbs....Good for the Swiss!

Swiss Fault Lines Exposed as Villagers See Risk to Postcard Life

Frida Sommer says her vote to curb immigration into Switzerland wasn't driven by xenophobia.
"We have no space, and it's about the principle," said Sommer, 60, a day-care instructor enjoying a morning croissant and coffee in Appenzell Innerrhoden, a rural canton in the north-east of the country. "We want Switzerland to stay the way it is."
The country's surprise vote to introduce immigration curbs has soured relations with the European Union and prompted companies including Nestle SA to warn of a potential effect on their business. The referendum, which passed with fewer than 20,000 votes, has also highlighted fault lines running through Swiss society, between towns and rural areas, and between German and French-speaking regions.
In Appenzell, 63.5 percent of voters favored immigration limits, the highest proportion of any German-speaking canton and second only to the Italian-speaking region of Ticino. The cities of Zurich, Bern and Basel rejected the proposal, as did Francophone cantons in western Switzerland.
"German-speaking Switzerland is more self-focused and needing to affirm its own identity," said Rene Schwok, political scientist at the University of Geneva.
The vote outcome requires government quotas for all immigrants including European Union nationals. It runs contrary to an EU treaty allowing them free entry and has riled officials across Europe including the foreign ministers of Germany and Belgium. The pact is part of a bigger agreement, meaning a change of immigration rules also threatens trade accords with the EU. As the bloc is Switzerland's biggest trading partner this in turn may hurt the Swiss economy.
Switzerland voted against joining the EU's precursor in 1992, preferring to stay a landlocked country surrounded by the bloc. A set of bilateral treaties, touching on topics ranging from market access for goods and services to scientific research, govern its relations.

Switzerland managed to remain largely unscathed from the debt crisis and recession that afflicted the euro area. In 2013, the unemployment rate among Swiss citizens as measured by the International Labour Organization stood at 3.1 percent while among foreigners it was 8.3 percent. For the EU, the jobless rate was 12.1 percent last year. At the same time, Swiss house prices have climbed almost 40 percent in the last 10 years.
To some, that's evidence Switzerland is better off alone and that immigrants are a burden to society. Adding fuel to the fire, the clampdown by European governments on tax evaders with secret Swiss bank accounts has at times been portrayed by the SVP as Switzerland getting bossed about by the EU.
"The way people like to view their own country is very much like a postcard: neatness and tidiness and natural beauty," communication consultant Ionescu said. "Anything that doesn't fit with that image tends to get pushed to the side."
"Switzerland is doing well, and the EU isn't," said Ricardo Teixeira, a crane operator in Appenzell whose parents moved to the country from Portugal when he was a child. "Switzerland can't take in everybody, or else it'll be the same here."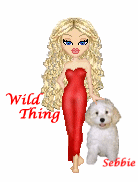 Wild Thing's comment............
Good for Switzerland. It's also good for Switzerland that every household has an full-on military assault rifle ready to go at any time, and folks trained to use them.
Posted by Wild Thing at February 18, 2014 12:50 AM
---