« Obamacare Law is a Job Killer' -Darrell Issa | Main | Israeli Settlers Mock Kerry's Peacemaking With Spoof Video »
February 05, 2014
Report: Former CIA Director Edited Benghazi Talking Points To Benefit Obama's Re-Election Campaign
Report: Former CIA Director Edited Benghazi Talking Points To Benefit Obama's Re-Election Campaign

Former CIA Director Mike Morell may have altered the Benghazi talking points to benefit the Obama administration during the 2012 election, Catherine Herridge of Fox News reports.
On September 15 one day before Susan Rice made her infamous appearances on various Sunday shows, according to the bipartisan Senate Intelligence Committee report Morell received an email from the CIA station chief in Libya indicating the Benghazi attacks were "not/not an escalation of protests." The report does not indicate when Morell read the email, but that same day Morell cut the word "Islamic" from the talking points and left the word "demonstration."
On September 16, Morell emailed embassy staff in Tripoli asking for more information. The FBI and CIA reviewed the closed circuit footage on September 18 showing there were no protests. Yet, President Obama still employed the "demonstration" verbiage just days later.
Sen. Lindsey Graham (R., S.C.) said Morell accompanied Susan Rice in a closed November meeting to discuss the attack. According to Graham, Morell defended Rice and tried to emphasize there was confusion about what happened in Benghazi.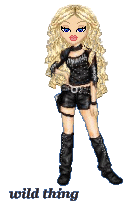 Wild Thing's comment............
Soooo typical of anyone connected to Obama and those on the left.
Posted by Wild Thing at February 5, 2014 12:47 AM
---