« Krauthammer: Obama Wakes Up in the Morning And Decides What the Law is Going To Be" | Main | Senators Ted Cruz and Mike Lee Introduce State Marriage Defense Act »
February 13, 2014
Pathetic and Seriously Deranged Rep. Peter King Calls Conservative Republicans "Morons"

Rep. Peter King Calls Conservative Republicans "Morons"
Rep. Peter King (R-N.Y.) defended Speaker John Boehner (R-Ohio) on Wednesday after the House passed a clean debt-limit bill that raised the ire of conservatives.
King branded as "morons" many conservatives in the GOP caucus who consistently oppose any effort to pass the debt limit, asserting they are the same faction that led to the government shutdown last year.
"This is the same group that back in September and October went into a government shutdown that everybody knew was a disaster," King said on MSNBC. "They ended up looking like morons following Ted Cruz over the cliff."
King had been one of the most vocal critics of the strategy that led to the government shutdown last year. He said the Speaker tried everything to get appease his members Tuesday.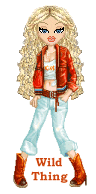 Wild Thing's comment...........
Too fed up with this phony to put here what I would love to happen to him.

Peter King's offices
Washington, DC Office
phone: (202) 225-7896
fax: (202) 226-2279
Massapequa Park District Office
phone: (516) 541-4225
fax: (516) 541-6602
Posted by Wild Thing at February 13, 2014 12:55 AM
---
Comments
King is noting but a Country Club Republican with a Brooklyn accent. Look where the jerk is from.
Posted by: BobF at February 13, 2014 09:35 AM
---