« GOP Governor Brewer Vetoes SB 1062 (the religious rights bill ) | Main | Obviously Guilty as Heck! Lois Lerner Says She Will Testify Only If Granted Immunity Or Under Court Order »
February 27, 2014
Gov. Rick Perry Blasts Ruling Striking Down Ban on Same-Sex Marriage: 'It Is Not The Role of The Federal Government To Overturn The Will of Our Citizens'

Gov. Rick Perry Blasts Ruling Striking Down Ban on Same-Sex Marriage: 'It Is Not The Role of The Federal Government To Overturn The Will of Our Citizens'

Rick Perry says that a federal judge who struck the state's gay marriage ban today is going against the will of the people.
'Texans spoke loud and clear by overwhelmingly voting to define marriage as a union between a man and a woman in our Constitution, and it is not the role of the federal government to overturn the will of our citizens,' Perry said in a statement issued after the ruling by federal judge Orlando Garcia.
'The 10th Amendment guarantees Texas voters the freedom to make these decisions, and this is yet another attempt to achieve via the courts what couldn't be achieved at the ballot box.'
In 2005, Proposition 2, 'The Definition of Marriage Act' passed overwhelmingly in Texas with 76% of the vote
The judge who struck it down, Judge Orlando Luis Garcia was nominated by Bill Clinton in 1993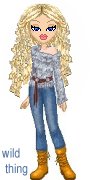 Wild Thing's comment..............
I am glad Rick Perry spoke out about what has happened.
Posted by Wild Thing at February 27, 2014 12:55 AM
---
Comments
It's time states start ignoring these federal judges and exert their Constitutional Rights. Something is going to happen in this country if this crap doesn't stop and I fear it's not going to be good.
Posted by: BobF at February 27, 2014 08:49 AM
---
One federal lifetime appointed judge can negate the will of 76% majority of citizens. This is wrong. Federal judges incl. SCOTUS should have term limitations. Maybe ten years then return to private practice as a lawyer.
Posted by: TomR,armed in Texas at February 27, 2014 12:48 PM
---