« Gov. Rick Perry: You can't dress up the failures of Obamacare | Main | Obama Admin Gets Judge To Release Radical Leftist Lawyer Lynne Stewart Who Conspired With Jihadist »
January 01, 2014
Utah Asks Supreme Court to Block Gay Marriage

Utah Asks Supreme Court to Block Gay Marriage
Utah took its fight against gay marriage to the U.S. Supreme Court on Tuesday, asking the high court to suspend same-sex unions that became legal when a judge struck down the state's voter-approved ban.
The heavily Mormon state wants the marriages to stop while it appeals a judge's decision, which said banning gay couples from marrying violates their right to equal treatment under the law.
In papers filed Tuesday with Justice Sonia Sotomayor, the state asked her to overturn court decisions to let the marriages go forward. Sotomayor handles emergency requests from Utah and other Rocky Mountain states. She can act by herself or get the rest of the court involved.

Nearly two-thirds of Utah's 2.8 million residents are members of the Church of Jesus Christ of Latter-day Saints, the official name of the Mormon church, and Mormons dominate the state's legal and political circles.
U.S. District Judge Robert Shelby's decision on Dec. 20 came as a shock to many in the state, which approved the ban on same-sex marriage in 2004.
Since the judge's decision, more than 900 gay couples in Utah have obtained marriage licenses. Shelby and the 10th U.S. Circuit Court of Appeals have already refused to halt weddings while the state appeals.

"Until the final word has been spoken by this Court or the Supreme Court on the constitutionality of Utah's marriage laws, Utah should not be required to enforce Judge Shelby's view of a new and fundamentally different definition of marriage," the state said in motion papers already filed at the appellate court.
The Mormon church was one of the leading forces behind California's short-lived ban on same-sex marriage, Proposition 8.
The church says it stands by its support for "traditional marriage" and hopes a higher court validates its belief that marriage is only between a man and woman.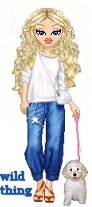 Wild Thing's comment............

I am praying the Supreme Court will stop what the Utah Judge has done.
Posted by Wild Thing at January 1, 2014 02:50 AM
---
Comments
It's really getting upsetting to see ONE judge override the will of the people and elected representatives. We have a judiciary running wild with no restraints.
Posted by: bobf at January 1, 2014 10:57 AM
---