« LOL...Obama Administration Blames Record Cold On Global Warming | Main | Obama to use Tax Payer Money for Obamacare Commercials to Run During Olympic Games »
January 09, 2014
This is hate and pathetic how sad. ...Chamber of Commerce Vows To Take On Tea Party Republicans In GOP Primaries

Chamber of Commerce Vows To Take On Tea Party Republicans In GOP Primaries

At the annual State of American Business Address on Wednesday, U.S. Chamber of Commerce President Thomas J. Donohue announced that the chamber plans on endorsing against some tea party members in Republican primaries.
"In 2014, the chamber will work to protect and expand a pro-business majority in the House and advance our position and our influence in the Senate," Donohue said. "The business community understands what's at stake."
Donohue explained in an interview with Bloomberg, that while he is skeptical of big government, he opposes politicians who have "hitched their trailer to the tea party wagon." Donohue blames these lawmakers for shutting down the government in October 2013.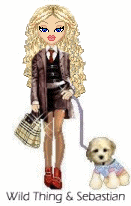 Wild Thing's comment............

From what we saw the Tea party movement was about less taxes, less regulations, less government in our lives and getting rid of Obamacare and very pro capitalism, and very pro our Constitution. Now how on earth that is something bad I will never ever understand. It was made up of Republicans, independents and even some not so learning left democrats disappointed in the democrat party.
Posted by Wild Thing at January 9, 2014 12:50 AM
---
Comments
I'm getting tired of these people who cry for fiscal reform and then demonize those who actually try to get things reformed.
Harry Reid and Obama shut things down in government by their refusal to bring the bills up in the Senate but these deluded fools want to blame Conservatives.
Posted by: bobf at January 9, 2014 08:18 AM
---
Well now we know that the Chamber of Commerce officers are not real free enterprise competitive market guys. A big disappointment to me.
Posted by: TomR,armed in Texas at January 9, 2014 12:04 PM
---