« Rush Limbaugh Responds to Obama: "I Continue to Live Rent Free in His Head" (Video) | Main | National Newspaper Chain To Build "State-By-State" Database of Legal Gun Owners With Concealed Weapons Permits »
January 25, 2014
Supreme Court Rules Obama Admin Cannot Enforce Obamacare Contraception Mandate Against Catholic Nuns, Given Temporary Reprieve
Supreme Court Rules Obama Admin Cannot Enforce Obamacare Contraception Mandate Against Catholic Nuns, Given Temporary Reprieve

The Obama administration cannot enforce the Affordable Care Act's contraception coverage requirements against a Catholic nuns' order for the time being, if the nuns tell the government they object to providing that coverage, the Supreme Court ruled Friday afternoon.
The Supreme Court's action could defuse for the time being a showdown between religious employers and the federal government over the procedures for providing contraceptive coverage to employees of hospitals, nursing homes and other entities run by religious groups.
In a one-page order issued by the court without any noted dissent, the justices said that — at least for now — the Little Sisters of the Poor did not have to follow the procedure the Obama Administration established for religious groups to escape complying with ACA-related rules requiring that employer-provided coverage include contraceptives.
Instead of filling out a government-issued form, the nuns can simply send the Department of Health and Human Services a written notice that the order is a religious organization with "religious objections to providing coverage for contraceptive services."
The nuns, who run nursing homes, had refused to fill out the federal exemption form, arguing that doing so would violate their religious beliefs by triggering the provisions of contraceptives by others.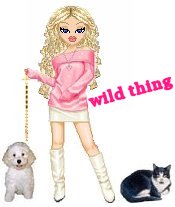 Wild Thing's comment..........
No one should be forced to pay for things that are against their beliefs.
Posted by Wild Thing at January 25, 2014 12:47 AM
---
Comments
obama made sure muslims were exempted from obamacare but not Catholics, Baptists, Methodists, etc. obama IS A MUSLIM.
Posted by: TomR,armed in Texas at January 25, 2014 01:23 PM
---