« Good!!!! RNC Chairman Reince Priebus other committee members to join the March for Life on the Mall January 22nd | Main | 'This Week' Sunday Spotlight: 'Lone Survivor' »
January 06, 2014
Son of fallen SEAL discusses movie 'Lone Survivor'

Son of fallen SEAL discusses movie

Jacob Healy says 'Lone Survivor' shows brotherhood well
Jacob Centeno Healy is the son of Sr. Chief Petty Officer Dan Healy, a Navy SEAL killed during the 2005 Operation Red Wings mission. He is a recent University of San Diego graduate.
By JACOB CENTENO HEALY
SPECIAL TO THE U-T
Peter Berg's version of "Lone Survivor" is a step-by-step account of extraordinary men who were ready to answer the call and fight for their nation.
The film provides a taste of what it takes to become a SEAL and how qualified and prepared the close-knit band-of-brothers are. Most Navy SEALs share a strong sense of humor and camaraderie, which Berg illustrates well as we are introduced to the SEALs involved in Operation Red Wings.
Once the gunfight breaks out, viewers become engulfed in the downward spiral that these indomitable men had to suffer.
It is heart-wrenching and provocative. Each bullet that pierces Axe, Danny, Marcus and Murph really hurts you inside. The SEAL spirit and "never give up" mentality combined with the overwhelming and consistent worsening of the situation is a very emotional journey.
My advice is to pay close attention to the camaraderie and cohesive movement of the SEALs. My father always referred to the SEALs as team guys. In this film, this is depicted well. The SEALs acted as a unit and are always more concerned about their brothers than themselves.
I was pleased with the cast of "Lone Survivor." The actors did a grand job of portraying each SEAL and did not take away from their real-life characters in any way.
My favorite part is subtle. Many viewers may know that Marcus Luttrell appears in several scenes. If you pay close attention, you'll see Marcus is on board the quick reaction force helicopter that is called in by Lt. Mike Murphy and was subsequently shot down.
Anyone who understands the nature of the Navy SEAL brotherhood will understand Marcus when he claims a part of him died on those mountains in the Kunar province of Afghanistan. I found it powerful that Marcus went down with the helicopter in the film. Being that my dad, Senior Chief Daniel Healy, went down on that helicopter, it was a little overwhelming and hit a little too close to home seeing Marcus on board with his "brothers" who died that fateful day June 28, 2005.
However, the most sobering moment by far is the reel of images at the end. The tribute reminds us the events and the men were real; they had families, homes and hobbies just like all of us. Yet they would make the same sacrifice 100 times over because they loved who and what they were fighting for.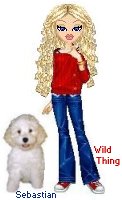 Wild Thing's comment...........
I am so glad this film has been made, I hope a lot of people go to see it. We can never thank our Veterans and troops enough for what they do and have done for us and for our country and for the world.
Posted by Wild Thing at January 6, 2014 12:50 AM
---