« Hawaii: Skydivers shut down because of Obama visit, owner loses $20K | Main | Hospitals Turning People With Obamacare Away Because They Can't Tell If Their Plans Are Active »
January 03, 2014
Small Business Group Says NOT A SINGLE MEMBER Has Seen Health-Care Costs Go Down Under Obamacare
Small Business Group Says NOT A SINGLE MEMBER Has Seen Health-Care Costs Go Down Under Obamacare
In 2011 during his reelection campaign Barack Obama promised Americans who "get their insurance from the workplace" will see $3,000 in savings thanks to Obamacare.
The National Federation of Independent Businesses (NFIB), a group representing 11,000 members and small businesses, has not had a single member report health-care savings under Obamacare.
New York's small-business owners, seniors and doctors are among the big losers as President Obama's prescription for health-insurance reform takes effect.
The National Federation of Independent Businesses, an organization that represents nearly 11,000 entrepreneurs across the state, says it has yet to find a single member whose health-care costs are going down under the ObamaCare program, whose plans took effect New Year's Day.
Meanwhile, an "overwhelming majority" of businesses canvassed by the group has reported increases in their insurance premiums, said Mike Durant, the NFIB's New York director.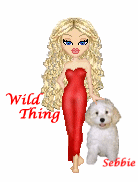 Wild Thing's comment..............
There really is nothing good about Obamacare on any level.
Posted by Wild Thing at January 3, 2014 12:45 AM
---
Comments
I don't feel a bit sorry for Obama supporters when their health care costs rise. Matter-of-fact, it puts a smile on my face. These jerks voted for this stuff and now chickens have come home to roost for them. They thought they were going to get a free pass but learned otherwise. Serves them right.
Posted by: bobf at January 3, 2014 08:51 AM
---