« U.S. Rep. Jim Jordan will push for Hillary Clinton to testify again on Benghazi | Main | Here's to the Heroes: A Military Tribute »
January 26, 2014
Rep. Louie Gohmert (R-TX): " incompetent step for Republicans to focus on (amnesty for illegals) immigration."
Rep. Louie Gohmert: Republicans Should Not Focus on Immigration Right Now
GOP Leaders Angering Base Over Immigration So Close to Election Is "Baffling"

Rep. Louie Gohmert (R-TX) nailed it back in June of last year.
"I cannot imagine a more incompetent step right now than for Republicans to focus on immigration."
As the GOP aide said in the article below – It is "baffling" that the Republicans could be so stupid.
:
House Conservatives Plot Takedown of GOP Leaders' Amnesty Plans
As House Republican leaders prepare an immigration proposal that could go much further towards amnesty than their prior public stances, conservative lawmakers are quietly plotting to push back.
Aides from over a dozen House offices secretly convened today on the Senate side of the Capitol at a meeting organized by Senator Jeff Sessions of Alabama, a top immigration hawk who has recently involved himself more aggressively in the affairs of the lower chamber.
"Over here in the Senate working for Senator Sessions, we learned a lot last year about the strategies employed by the powerful forces pushing bad immigration policies–and how to counter them," reads a copy of the invitation to the meeting provided to Breitbart News by a House staffer.
Officials close to the matter say conservative critics of Speaker John Boehner's planned immigration push are working to issue their own rival immigration principles to vie with the document Boehner is drafting.
"There is definitely a growing mood of confusion and aggravation among conservatives in the House over the immigration issue right now," one House GOP aide said in an email to Breitbart News, adding that many on the right find the "political logic" of riling up the party's base so close to a low-turnout midterm election baffling.
"Do we really want to just give up the midterms like this?" the aide asked.
Top GOP officials, meanwhile, are becoming bolder in their embrace of immigration reform. House Budget Committee chairman Rep. Paul Ryan (R-WI) emerged Thursday to discuss how House GOP leadership plans to bring immigration legislation to the floor, while on House Majority Whip Rep. Kevin McCarthy (R-CA)--the third highest House GOP leadership official--endorsed "legal status" for illegal aliens on Wednesday.
At a recent Tea Party convention in South Carolina, conservative lawmakers expressed anger at Boehner's plan to push immigration reform after opponents seemed to stave off the effort last year.
"I don't know why in the world House Republicans would move on immigration legislation in 2014," said Representative Jeff Duncan of South Carolina.
Representative Jim Bridenstine of Oklahoma said securing the border is a far more urgent priority than discussing the citizenship of illegal aliens in the U.S. because of the savage violence at the border.
"We have on the border of the United States 100,000 dead bodies just south of our border," Bridenstine said. "We focus on Syria because that's where the president wants to focus, while we have a crisis on our own southern border. And it's because we have an insecure border."
In a Thursday letter to House GOP conference chairwoman Rep. Cathy McMorris Rodgers (R-WA) requesting access to the retreat, U.S. Commission on Civil Rights member Peter Kirsanow said he would like to educate GOP lawmakers on how amnesty could hurt low-income workers disproportionately.
"President Obama's new hobbyhorse is income inequality.' Ironically, one of the most effective ways to increase income inequality is increasing the number of interchangeable workers in a labor pool. That is exactly what encouraging illegal immigration and granting legal status to illegal immigrants does," Kirsanow wrote.
Boehner's strong desire to push immigration reform in 2014 has become clearer in recent weeks after he hired a former top aide to Senator John McCain to work on immigration issues and began drafting a set of immigration "principles" to unveil as the GOP's position on the issue in coming days.
The Ohio Speaker is also riding a wave of momentum stemming from the government shutdown episode in October, when conservatives forced Boehner to take a hard line with President Obama but suffered standing in the GOP conference after the effort was perceived by many as unsuccessful. In the weeks that followed, Boehner easily rolled conservatives on the Ryan-Murray budget deal and, in 2014, on the recent omnibus spending bill.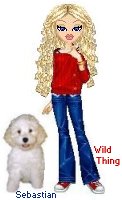 Wild Thing's comment...........
Gohmert is so right about this, it is stupid and will kill our future elections.
I hope and pray my Republican party will not be so weak and cave in on this amnesty thing, it will go against us big time.

Posted by Wild Thing at January 26, 2014 12:55 AM
---
Comments
Idiots are worried about immigration while Americans are worried about finding good jobs.
Take six minutes and watch this video. It's an excellent example of why the US cannot fix the worlds poverty problems and how immigration actually makes it worse.
Posted by: bobf at January 26, 2014 10:17 AM
---