« CNN Chief Pathetic Sniveling,Jeff Zucker to Republicans: Drop Dead | Main | Largest Gun Auction Website Hits Historic Level Of Sales »
January 12, 2014
Radio Host Anthony Cumia Gets Cancellation Letter, Rips Obama Regime

Radio Host Anthony Cumia Gets Cancellation Letter, Rips Obama Regime

One of the biggest names in broadcasting has just joined the estimated 5.5 million people who lost medical insurance coverage due to new Obamacare regulations.
This week, Anthony Cumia, one half of the satellite radio duo Opie and Anthony received the following notice about his insurance.
During Friday's broadcast, Cumia announced the news that his policy had been cancelled and he was going to need to find coverage elsewhere after February.
"Did you get your insurance cancellation notice for your health insurance?" Cumia asked his co-host Hughes. The two apparently purchase insurance through the same company. Hughes had not checked his mail since the new year started, so he was not certain if his family's coverage had been cancelled.
"Apparently, and I did not know this, apparently, I must not have been happy with my current insurance," said a sarcastic Cumia. "Because I heard from the president, if I was happy, I would able to keep it…but I guess I wasn't happy and they knew," continued the outspoken critic of the Obama administration.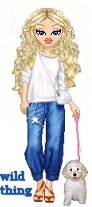 Wild Thing's comment........
I never heard of this radio host before, but I am glad he is speaking out about what happened to him.
Posted by Wild Thing at January 12, 2014 12:50 AM
---