« Senator Ted Cruz Reaction to the State of the Union Address | Main | Not Letting Obama be his boss.....Syria's Assad Gives Up Less Than 5% of Its Chemical Weapons Arsenal »
January 30, 2014
Obama's State of Union address gets lowest ratings of SOTU addresses in 20 years

Record-low ratings for Obama's State of the Union address
Fewer than 33.3 million Americans watched President Obama's State of the Union address on television last night, the lowest turnout since President Clinton's final State of the Union address in 2000, according to newly released Nielsen ratings.
Viewership for Obama's State of the Union addresses has been in decline since 2009, when he drew 52.4 million television viewers. 48.0 million watched on television in 2010, 42.8 million in 2011, 37.8 million in 2012 and 33.5 millino in 2013. This year's speech now replaces last year's as the second-lowest rated since Nielsen began recording viewership in 1993.
Nielsen's totals are based off viewership for CBS, ABC, NBC, FOX, Azteca, Fox Business, Fox News Channel, CNN, MSNBC, CNBC, Al Jazeera America, Galavision and Mun2. They do not include digital livestreams.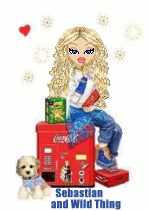 Wild Thing's comment............

Why listen to more of his lies and BS. We gopt the recap of it from the YouTube videos and write ups and the responses from Mike Lee and Ted Cruz. That is good enough for me. hahahha I can't stand to hear Obama's voice and see his face.
Posted by Wild Thing at January 30, 2014 12:45 AM
---
Comments
Makes quite a statement considering the results of the two elections that got us stuck with him...........
Posted by: ORPO1 at January 30, 2014 04:59 AM
---
Americans are sick and tired of him talking down to us.
Posted by: bobf at January 30, 2014 09:44 AM
---