« Pete Hegseth, CEO of Concerned Veterans for America on Obama | Main | Sen. Marco Rubio Moves to Try and Block Barack Obama from doing a Bailout for Insurance Companies to Prop Up ObamaCare »
January 16, 2014
OBAMA: I'LL ACT WITH OR WITHOUT...John BOEHNER: 'WE HAVE THE CONSTITUTION'
OBAMA: I'LL ACT WITH OR WITHOUT...John BOEHNER: 'WE HAVE THE CONSTITUTION'

Obama to Dems: I'll act with or without Congress
Barack Obama has told Senate Democrats he plans to use his executive authority to act in 2014 when Congress stands in his way.
Obama met with senators from his own party Wednesday at the White House. The White House says Obama and Democrats discussed proposals to raise the minimum wage and efforts to pass a comprehensive immigration overhaul. Education initiatives and jobs measures were also on the agenda.
The White House says Obama wants to work with Congress to make progress, but will also act on his own to get things done.
The meeting was the first such session of 2014 and comes two weeks before Obama is set to deliver his State of the Union address.
The senators left the White House without speaking to reporters.
President Obama says he has a pen and a phone he can use to bypass Congress. Pens and phones are nice, but we have the Constitution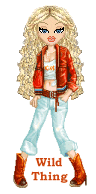 Wild Thing's comment.............
It would be great if Boehner does stay strong and consistent. He has been given such a huge opportunity in his life to show strength against a real enemy of our country...Obama.
Posted by Wild Thing at January 16, 2014 12:45 AM
---
Comments
The excrement is going to hit the overhead air recirculating device if he keeps on his present course.
Posted by: bobf at January 16, 2014 09:45 AM
---
All obama has to do is buy Boehner a couple drinks and get him to crying. Boehner will then happily compromise. The Speaker is not a tough opponent.
Posted by: TomR,armed in Texas at January 16, 2014 11:19 AM
---