« Supreme Court Rules Obama Admin Cannot Enforce Obamacare Contraception Mandate Against Catholic Nuns, Given Temporary Reprieve | Main | Obama is going to use taxpayer funds to finance a partisan political operation using the Government via the White House »
January 25, 2014
National Newspaper Chain To Build "State-By-State" Database of Legal Gun Owners With Concealed Weapons Permits
National Newspaper Chain To Build "State-By-State" Database of Legal Gun Owners With Concealed Weapons Permits
A national newspaper chain with nearly 100 publications and 1.6 million readers is considering building "state-by-state databases" on concealed weapons permit holders, according to an internal e-mail.
The plan, laid out in an email from a top editor at North Carolina-based Civitas Media, could be similar to a controversial project a New York state newspaper carried out in 2012 which included an online map that identified gun owners in two counties by name and address. Civitas' database project was detailed the plan in a Jan. 19 e-mail to newsrooms in 11 states, including Ohio, Illinois and Pennsylvania.
"The second project examines the explosion of 'conceal and carry' gun permits across the U.S.," wrote Jim Lawitz, Civitas' director of content, in an e-mail first obtained by the Buckeye Firearms Association. "Through public records act requests, we will attempt to build state-by-state databases that list those who have the right to carry a concealed weapon."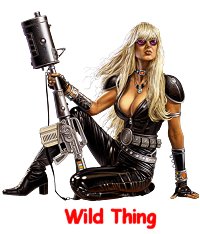 Wild Thing's comment.............
By the time Obama is done destroying our beloved America many of us will probably be on many of the left's lists.
Posted by Wild Thing at January 25, 2014 12:49 AM
---
Comments
Criminals' records can be kept from the public, obama's background can be kept from the public, but now concealed gun permits can be made public. Too many influential people are working hard to push us to socialism. In fact we are there in some respects.
Posted by: TomR,armed in Texas at January 25, 2014 01:22 PM
---