« Radio Host Anthony Cumia Gets Cancellation Letter, Rips Obama Regime | Main | Sen. Ted Cruz Comes Out Swinging Against Obama Lawlessness »
January 12, 2014
Largest Gun Auction Website Hits Historic Level Of Sales

Largest Gun Auction Website Hits Historic Level Of Sales
GunBroker.com, the world's largest gun auction website, announced Friday it reached a historic occasion since its launch in 1999. The online firearms and shooting gear auction site reached $3 billion in online sales.
According to a press release, "GunBroker.com is an informative, secure, and safe way to buy and sell firearms, ammunition, and hunting and shooting gear online. GunBroker.com promotes responsible ownership of guns and firearms." Steve Urvan, CEO of GunBroker.com, will be in Las Vegas Tuesday at the annual Shot Show convention where he will be presented with a commemorative plaque in recognition of his site's success.
Nationwide, gun sales have been at a record high and according to reports, over 21 million applications were put through the National Instant Criminal Background Check System (NICS) just last year. A number of analysts claim that the rise in gun sales and new gun owner ship is due to new regulations the Obama administration has either put forth or has threatened to push.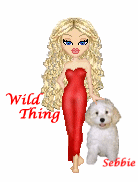 Wild Thing's comment..........
Good people want guns and should always be able to get them. They do not go around killing people for fun or as gang members. Obama could care less about any of this, with any kind of gun control he shows he only wants the bad people to have guns.
Posted by Wild Thing at January 12, 2014 12:55 AM
---
Comments
Progressives want to take guns from good people so that criminals will make them live in fear and they'll depend upon the government to protect them. This is all designed to have citizens become more and more dependent upon the government which will eventually lead to a totalitarian state.
Progressives: Look up their history, especially during the Korean War. Progressives who were soldiers and POW's conspired with the North Koreans to convert Americans and they even killed some of their fellow POW's. When a liberal says their a Progressive, just remember what they're all about.
Posted by: bobf at January 12, 2014 09:46 AM
---
Gun sales are at record levels because citizens are concerned that obama is hell bent on destroying America and taking away our rights. Almost everyone I know has bought at least one gun in the last 4 years. And everyone has bought ammo. As much as they could find/afford. We fear Atlas Shrugs becoming reality.
Posted by: TomR,armed in Texas at January 12, 2014 12:53 PM
---