« Not Letting Obama be his boss.....Syria's Assad Gives Up Less Than 5% of Its Chemical Weapons Arsenal | Main | MARK LEVIN: Who Exactly Is Barack Obama ( excellent video on Obama) »
January 30, 2014
In California At Least 43 Convicted Criminals Working As Obamacare Navigators and YOU give them your personal information
California: At Least 43 Convicted Criminals Working As Obamacare Navigators

At least 43 convicted criminals are working as Obamacare navigators in California, including three individuals with records of significant financial crimes.
Although some of the offenses are decades old, and although convicted criminals account for only 1 percent of the 3,729 certified enrollment counselors in the state, Californians still have good cause to be concerned about their privacy.
Even a single crooked navigator could do significant harm to the public. That's because when navigators sign consumers up for health insurance under the Affordable Care Act, they have access to lots of private information, including Social Security numbers, home addresses, and financial data — basically, everything on the wish list of identity thieves and fraudsters. Navigators also are likely to work with a population that is more vulnerable than average.
Limited statistics released by Covered California — the state's new health-insurance exchange — showed that one navigator has repeat forgery offenses — one in 1982, then another in 1994, with a burglary in between. Another had two forgery convictions in 1988, in addition to a domestic-violence charge a decade later. Another committed welfare fraud in 1999 and had shoplifted on at least two prior occasions. Since 2000, individuals now working as navigators have committed crimes including child abuse, battery, petty theft, and evading a police officer. At least seven navigators have multiple convictions.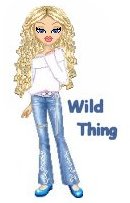 Wild Thing's comment............
I would never ever give personal information to these people. It is surprising there are not tons of complaints about this.
Posted by Wild Thing at January 30, 2014 12:50 AM
---
Comments
You can just imagine how many crimes these navigators committed that they weren't caught at. Also, I bet a lot of them are ACORN members.
Posted by: TomR,armed in Texas at January 30, 2014 02:49 PM
---