« NBC News Reports Senate Intelligence Committee Faults Hillary Clinton State Department for the Benghazi Attack; Calls it "Preventable" | Main | Veteran U.S. Army Air Forces during World War II , Actor 'Gilligan's Island' Professor, actor Russell Johnson, dead at 89 »
January 17, 2014
House GOP To Endorse Legalization of Illegal Immigrants As Part of Immigration Overhaul

House GOP To Endorse Legalization of Illegal Immigrants As Part of Immigration Overhaul

House Republican leaders are preparing for the first time to endorse legal status for many of the 11 million people living in the U.S. illegally, a step that could jump-start the moribund immigration debate.
As early as next week, House Speaker John Boehner (R., Ohio) and other GOP leaders will release a one-page set of principles outlining how they hope to overhaul the immigration system, people familiar with their plans say. It will stop short of offering the sort of path to citizenship endorsed by the Senate, but represents a major step toward what immigration advocates and Democrats have long sought.
The issue has divided Republicans, forcing House leaders to navigate between GOP forces that oppose anything that looks like amnesty, and others who believe it is both unrealistic and politically foolish to expect illegal immigrants to go home.
Mr. Boehner and his team plan to circulate the principles in hopes of building support among rank-and-file lawmakers, according to people familiar with the plans. The speaker aims to release the document publicly ahead of the State of the Union speech on Jan. 28, when President Barack Obama is expected to renew his call for Congress to pass immigration legislation.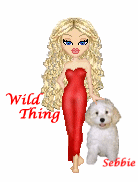 Wild Thing's comment.............
Extremely disappointing. This is a huge mistake. And 11million? Who are they kidding? It's easily double that. Boehner refuses to appoint a select committee to find justice for 4 dead Americans but willing to go to bat for millions of illegals!
Posted by Wild Thing at January 17, 2014 12:50 AM
---
Comments
This is exactly why I don't call myself a Republican anymore. I am an Independent Conservative or a Tea Partier. F--K compromise. We always lose to the libs on compromise. I would love to see Boehner lose his speakership in 2014 if not lose his primary.
Posted by: TomR,armed in Texas at January 17, 2014 11:42 AM
---