« Small Business Group Says NOT A SINGLE MEMBER Has Seen Health-Care Costs Go Down Under Obamacare | Main | Obama's Half-Brother 'Floored' About President's Lying About Meeting Him »
January 03, 2014
Hospitals Turning People With Obamacare Away Because They Can't Tell If Their Plans Are Active

Hospitals Turning People With Obamacare Away Because They Can't Tell If Their Plans Are Active
Hospital staff in Northern Virginia are turning away sick people on a frigid Thursday morning because they can't determine whether their Obamacare insurance plans are in effect.
Patients in a close-in DC suburb who think they've signed up for new insurance plans are struggling to show their December enrollments are in force, and health care administrators aren't taking their word for it.
In place of quick service and painless billing, these Virginians are now facing the threat of sticker-shock that comes with bills they can't afford.
'They had no idea if my insurance was active or not!' a coughing Maria Galvez told MailOnline outside the Inova Healthplex facility in the town of Springfield.

She was leaving the building without getting a needed chest x-ray.
'The people in there told me that since I didn't have an insurance card, I would be billed for the whole cost of the x-ray,' Galvez said, her young daughter in tow. 'It's not fair – you know, I signed up last week like I was supposed to.'

The x-ray's cost, she was told, would likely be more than $500.

Galvez said she enrolled in a Carefirst Blue Cross bronze plan at a cost of about $450 per month through healthcare.gov, three days before Christmas.

'No one has sent me a bill,' she said. [...]
A similar situation frustrated Mary, an African-American woman small businesswoman who asked MailOnline not to publish her last name. She was leaving the Inova Alexandria Hospital in Alexandria, Virginia with two family members.
'I had chest pains last night, and they took me in the emergency room,' Mary said. 'They told me they were going to admit me, but when I told them I hadn't heard from my insurance company since I signed up, they changed their tune.'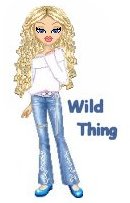 Wild Thing's comment.............
Another show drops on Obamacare and it's effect on people.
Posted by Wild Thing at January 3, 2014 12:50 AM
---
Comments
This should not have come as a surprise but should have been expected. Obamacare is doing what Obama and Democrat leaders had planned for it to do.
Posted by: Bob A. at January 3, 2014 06:36 AM
---