« Sen. Marco Rubio Moves to Try and Block Barack Obama from doing a Bailout for Insurance Companies to Prop Up ObamaCare | Main | Rev. Jeremiah Wright Returns, Jabs Barack- 'Martin Luther King Had a Dream, Obama Has a Drone' (Video) »
January 16, 2014
Great News!!! Jim Moran Third Democrat in Three Days to Announce Retirement from Congress
Jim Moran Third Democrat in Three Days to Announce Retirement from Congress

On Wednesday, Congressman Jim Moran (D-VA) became the third Democratic member of the House of Representatives in the last three days to announce that he will retire and not run for re-election in 2014.
On Tuesday, Congressman Bill Owens (D-NY) announced his retirement. On Monday, prominent Nancy Pelosi ally George Miller (D-CA) announced his retirement.
Though Moran's retirement is not expected to give Republicans a significant chance of wresting control of the Northern Virginia district he has represented in Congress for twelve terms away from the Democrats, it is a clear signal that the ranking Democrat on the Interior-Environment Appropriations Subcommittee believes there is little likelihood his party will win the House back in 2014.
The unattractive prospect of serving in a third consecutive Congress without the subcommittee chairmanship, relegated to having little power as the minority party's ranking member, likely figured in Moran's decision to retire.
Like his retiring Democratic colleague Owens on Tuesday, Moran offered little insight into the real reason for his resignation, saying only, "it's time to close this chapter of my life and move on to the next challenge." Many expect that "next challenge" to be a highly lucrative job as a lobbyist on K Street.
Moran has a reputation as one of the most partisan and unpleasant members of Congress. As Roll Call reported Wednesday, "his professional accomplishments were sometimes overshadowed by personal scandals. Brash and occasionally outspoken to a fault, he has shoved members leaving the House floor, suggested that the Jewish community pushed for the U.S. invasion in Iraq in 2003 and possibly squandered a small fortune in the stock market."
As Breitbart News editor Joel Pollak pointed out Monday, Moran's retirement is yet another sign that Democrats know the 2014 midterm elections are not likely to go their way.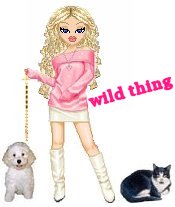 Wild Thing's comment................
This is good news, he is such a horrible person and a democrat.
Posted by Wild Thing at January 16, 2014 12:50 AM
---
Comments
He sounds like a bully. I thought Congress was against bullying. Or is that only in schools and the NFL. What a sad and maddening joke too many of our politicians are.
Posted by: TomR,armed in Texas at January 16, 2014 11:16 AM
---