« Anthony Weiner on Megyn Kelly's show last night...Megyn says, 'here we go again' | Main | Canada loses patience with IDIOT Obama on Keystone XL, tells U.S. to decide »
January 18, 2014
Governor Andrew Cuomo of New York says "Pro-Life People "Have No Place in the State of New York"

Governor Andrew Cuomo of New York says "Pro-Life People "Have No Place in the State of New York"

Governor Andrew Cuomo of New York has already proven himself to be one of the most pro-abortion politicians in the country. He's repeatedly pushed a bill that would make the state that has some of the highest abortion rates in the nation further down the road of unlimited abortions.

Now, Cuomo has said that pro-life people have no business living in the state. If the governor has any interest in pursuing national office with a potential Democratic presidential campaign, he's definitely lost the majority of the country that appreciates the right to life of unborn babies.
But maybe Cuomo is doing the rest of the nation a favor. If he alienates enough pro-lifers, who move elsewhere, the state will continue to see its influence wane — as it further loses more Congressional seats to southern and western states as conservative New Yorkers look for more welcoming places to live.

Governor Cuomo is issuing a warning to what he refers to as the more conservative arm of the Republican party – you're not welcome in the state of New York.
Moderate Republicans, or those most willing to capitulate to Cuomo's own extreme agenda, still have the welcome mat rolled out.
Here's Cuomo during a Friday morning conversation on the Capitol Pressroom (H/t Times Union):
You have a schism within the Republican Party. … They're searching to define their soul, that's what's going on. Is the Republican party in this state a moderate party or is it an extreme conservative party? That's what they're trying to figure out. It's a mirror of what's going on in Washington. The gridlock in Washington is less about Democrats and Republicans. It's more about extreme Republicans versus moderate Republicans.
… You're seeing that play out in New York. … The Republican Party candidates are running against the SAFE Act — it was voted for by moderate Republicans who run the Senate! Their problem is not me and the Democrats; their problem is themselves. Who are they? Are they these extreme conservatives who are right-to-life, pro-assault-weapon, anti-gay? Is that who they are? Because if that's who they are and they're the extreme conservatives, they have no place in the state of New York, because that's not who New Yorkers are.

If they're moderate Republicans like in the Senate right now, who control the Senate — moderate Republicans have a place in their state. George Pataki was governor of this state as a moderate Republican; but not what you're hearing from them on the far right."
Cuomo has made a career of referring to anyone that opposes his agenda as "extreme" while simultaneously referring to that agenda as "common sense."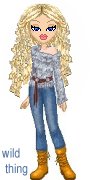 Wild Thing's comment...........
Sheesh there is something mentally missing with the left that demand and push and push to allow babies to be killed.....innocent babies.
Democrats and death are friends.
We have crossed a major rubicon of morality when a US State Governor outright proclaims that within their legal jurisdiction unborn children are not safe.
Posted by Wild Thing at January 18, 2014 12:47 AM
---