« 'Let Me Make Something Very Clear, Nobody That Wears A Navy SEAL Trident On Their Chest Is A Fan Of Obama Or Hillary Clinton Period' _ Former Navy SEAL Christopher Mark Heben | Main | Obama Could Care Less! Cancer Patient's Treatment Put On Hold Because of Obamacare »
January 21, 2014
Good for Sean!! Wall Street should leave NY too! Sean Hannity to Leave New York After Andrew Cuomo's Anti-Conservative Rant
Sean Hannity to Leave New York After Andrew Cuomo's Anti-Conservative Rant
In a radio interview last week, Gov. Andrew Cuomo (D-NY) made some disparaging comments about pro-life conservatives, stating they had "no place in the state of New York because that's not who New Yorkers are."
Those remarks drew the ire of conservative talk show host Sean Hannity, who on his Monday radio program declared he had enough and was abandoning his home state, where he hosts his widely syndicated radio show and his high-rated Fox News Channel television program.
"Now I want to tell you something – I was born and raised in New York," Hannity said. "I want you to know that and I can't wait to get out of here. I really can't. I don't want to pay their 10-percent state tax anymore. I live in the second-highest property taxed county in the entire country in Nassau County. I can't wait to sell my house to somebody who wants it. I can't wait to pay no state income tax down in Florida or Texas. I haven't decided yet, but I'm leaning Florida because I like the water and I like to fish."

Hannity has hosted a radio show in New York City since the late 1990s. In 2001, the show was syndicated and has since filled the current 3 p.m. ET to 6 p.m. ET time slot. He will be following in the footsteps of conservative radio talkers Rush Limbaugh and Glenn Beck, who had also fled the Empire State for Florida and Texas, respectively.
"Gov. Cuomo, I'm going to leave and I'm taking all of my money with me – every single solitary penny," he added. "And by the way governor, because I work here – there's a whole bunch of people that work for me and benefit because I do two shows. And I guess maybe some of them will be out of work, governor. I'm sure you'll take care of them."
Then last night he discussed it again on his TV show on FOX. Cuomo Vs Conservative - Cuomo Extreme Conservatives Have No Place In New York - Hannity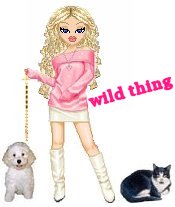 Wild Thing's comment............
I sure as heck would not stay in NY. No way!
I realize not everyone can do this, just sell a home and move family somewhere else. It is not that easy to find work, but for those that can do it I think it is a great idea.
Posted by Wild Thing at January 21, 2014 12:45 AM
---
Comments
States like New York, Illinois and California that are socialist bent are great for free market low tax states like Florida and Texas. Movers and shakers move to the latter states and bring their money and can do attitudes. It makes a good situation even better in the conservative states.
Posted by: TomR,armed in Texas at January 21, 2014 12:56 PM
---