« Dictator Obama Obama Asks Cabinet, Experts On Best Ways To Rule By Decree | Main | U.S. Rep. Jim Jordan will push for Hillary Clinton to testify again on Benghazi »
January 26, 2014
Former Staff Member To Chuck Schumer Behind Dinesh D'Souza's Indictment On Short List To Replace Eric Holder
Former Staff Member To Chuck Schumer Behind Dinesh D'Souza's Indictment On Short List To Replace Eric Holder

The U.S. Attorney behind the indictment of conservative author and commentator Dinesh D'Souza, is a politically connected Obama appointee who has been talked about as a potential replacement for Attorney General Eric Holder.
Preet Bharara, a former staff member to Senator Chuck Schumer, helped lead the Senate Judiciary Committee investigation into the firing of U.S. attorneys by the Bush administration. As the U.S. Attorney for Southern District of New York, he has received glowing press accounts from the media for cracking down on insider trading.
D'Souza, whose movie "2016: Obama's America," based on the 2010 book "The Roots of Obama's Rage" became a surprise box office hit during the 2012 election season, has been charged with campaign finance violations and is facing a $1,000,000 fine and up to 7 years in jail. His book and movie about the president's background posited that his politics were driven by the anti-Western, anti-colonialist ideas of his Kenyan father.
Bharara has an undefeated record in prosecuting insider trading – 77 for 77 in convictions since taking over as the U.S. attorney for the Southern District of New York in August 2009, but in an unflattering profile in the New York Post in February of 2012, Fox Business Network senior correspondent Charles Gasparino wrote that Preet Bharara "is a guy with clear political ambitions, and he's no Eliot Ness."
At the time of the oped, the rumor mill out of Washington was saying Bharara was on the short list to replace the "scandal-tarred" Attorney General Eric Holder.
Gasparino wrote that according to his colleagues, Bharara is "a decent and smart man but one with a mediocre resume highlighted by five uneventful years as a federal prosecutor before joining the staff of Sen. Chuck Schumer."
It was in Schumer's office that Bharara made his political bones, burnishing his Democratic Party street cred as chief counsel in the Senate Judiciary Committee hearings into the Bush administration's firings of US attorneys.
While the hearings that Bharara helped conduct made the firings look sordid, the legal impact was pretty minimal. For all the political hoopla (including high-level resignations), the Justice Department's career staff decided not to prosecute any of those involved.
But Bharara had made his political mark, and the Obama administration rewarded him with the country's premier law-enforcement post in May 2009 — just as the nation was recovering from the 2008 financial crisis, and when public outrage against Wall Street was at its highest. What has Bharara done since taking the job? A lot less than his headlines suggest.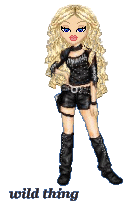 Wild Thing's comment................
The left sure has horrible people in their party.
Posted by Wild Thing at January 26, 2014 12:45 AM
---
Comments
They're going after those who tried to expose Obama with a vengeance. They've gotten away with everything so far so why not? Republicans aren't stopping them either because they're spineless or are waiting their turn to use the force of government to go after their enemies.
Posted by: bobf at January 26, 2014 10:20 AM
---