« Obama's Parole Board Frees Bin Laden's Bodyguard From Gitmo Despite Being Classified As "Too Dangerous To Be Released" | Main | Radio Host Anthony Cumia Gets Cancellation Letter, Rips Obama Regime »
January 12, 2014
CNN Chief Pathetic Sniveling,Jeff Zucker to Republicans: Drop Dead
CNN Chief Jeff Zucker might not be very good at getting ratings for his Nielsens-challenged network, but he's great at hurling insults. On Friday, Zucker tried to diminish both the Republican Party and Fox News by alleging that the GOP is being run out of Fox.
RNC Chairman Reince Priebus was having none of it, firing back at Zucker to let him know that Fox News is not the GOP's mouthpiece. "Hey Jeff Zucker, we're the Republican Party and we speak for ourselves, pal," Priebus tweeted. "Have a great weekend."
At a Television Critics Association event on Friday, Zucker alleged that "the Republican Party is being run out of News Corp. headquarters masquerading as a cable news channel" without acknowledging that he runs a network that accused former Alaska Gov. Sarah Palin of being responsible for the attempted murder of Gabby Giffords without any evidence whatsoever. CNN has been repeatedly called out for its left-leaning biases that masquerade as "objective" news, which is why the network's primetime ratings hit a 20-year low last year.
It's an interesting strategy Zucker has: trash the Republican Party and, by extension, all Republicans.
Though Zucker tried to paint Fox as a network that shills for Republicans, Americans do not think so, as more Democrats and independents watch Fox News than CNN and MSNBC. In addition, though Americans once went en masse to CNN to get information about breaking news, that is not the case anymore. Fox News regularly outpaced CNN in ratings when breaking news or tragedies--like the Boston Marathon Bombing--consumed the news cycle last year.
Indeed, it's little wonder that CNN is no longer the go-to place for breaking news, now that celebrity chef Anthony Bourdain has proven to be the hottest show on the channel. If you want big news on the local cuisine of Bolivia, CNN is on it. But if you want news about, well, news, try Fox. Meanwhile, as we know, MSNBC is now All About Rachel Maddow; no news there, either.
These factors led The Hollywood Reporter to declare that Roger Ailes and Fox News had won the cable news wars.
That's why CNN has been rocked with reports that though the network wants a primetime shakeup due to its moribund ratings, it cannot even find effective hosts from within, as hosts like Piers Morgan have doubled-down on their liberal causes like increased gun control. Yet, Zucker maintained that CNN was the most objective news outlet.
"There is no network covering American news as seriously and substantially as CNN," Zucker said.
Despite Zucker's claims of seriousness, CNN's reporters have asked President Barack Obama "essential" things like what his New Year's resolution was at a White House press briefing. Critics have described the network as stale, without a voice, and catering to the media and D.C. elite that most of the country dislikes.
In fact, nearly every commentator on CNN—from Republicans like Ana Navarro to Democrats like Paul Begala, all speaking for the "No Labels" or "St. Albans" crowd in Washington—are hardly distinguishable anymore. They all represent the same, smug "Boomtown" mindset. The sort of Navarro Republicans—yes, you, too, Lindsey Graham!—who don't care if Zucker trashes the GOP; indeed, in swanky Georgetown salons, they might well be agreeing with the "enlightened" criticisms of the GOP.
In many ways, CNN and its hosts are facing the same criticism that Meet the Press and its host, David Gregory, are dealing with as Meet the Press's ratings have precipitously tanked since the show has acted a mouthpiece for those in the permanent political class like Republican Mike Murphy and Democrat Bob Shrum.
"MSNBC has [already] announced they're out of the news business," Ailes told The Hollywood Reporter in an interview that was published this week. "They have several different hosts, but it's always the same show: Republicans are no good."
Ailes said that "[Zucker] had a big hit with a whale one night [the documentary Blackfish]. I guess he's going to do whales a lot." The Fox News chief was merely responding to Zucker's own admission from an interview in November in which he said that the network would be moving away from news and to "a variety of unscripted formats, including other travel shows, and 'immersive' nonfiction programs."
But Zucker started to walk back those remarks on Friday, saying CNN wanted to be "essential" in its news coverage.
Perhaps Zucker changed his tune because CNN's non-news programming has tanked as well when the shows have not been about whales. CNN's sports show, Unguarded, has achieved dismal ratings. CNN's New Year's Eve programming with the raunchy Kathy Griffin and Anderson Cooper also hit a five-year low in ratings and dropped 40% from the year before. That's a steep drop. If Zucker were smart, he would accept his fate and go with the food safaris and whale documentaries. Yes, he would go down in history as the man who made CNN "The most powerful name in-non news," but at least he'd pull a rating.
In the meantime, however, any Republican who tunes into CNN ought to know that he or she is gazing into the face of an avowed enemy.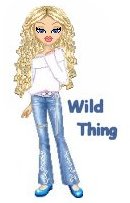 Wild Thing's comment..............

What a sniveling, jealous, cry baby. You really see how immature, spiteful, and classless these fools are when they can't compete.
Posted by Wild Thing at January 12, 2014 12:45 AM
---
Comments
CNN and Al-Jazeera are almost like conjoined twins. Anything patriotic or Christian is a target for their loathing.
Posted by: TomR,armed in Texas at January 12, 2014 01:00 PM
---