« Harry Reid with His Senare Democrats Block GOP Attempt To Restore Military Pension Cuts | Main | Insanity!!!!! California Leftists Want Global Warming Labels on Gas Pumps »
January 11, 2014
California Democrats to Push for Background Checks for Purchase of Ammo
California Democrats to Push for Background Checks for Purchase of Ammo

Following passage last year of some of the strongest gun-control laws in the nation in the wake of the school shooting in Newton, Conn., leading California Democrats will open a new front in the fight against gun violence this year with a proposal to conduct background checks on people who purchase ammunition.
State Senate Democrats will push to require a comprehensive background check on anyone seeking to purchase ammunition, and to require a one-year permit for ammunition purchases.
"Anyone can walk into any gun store, a bait and tackle store, and purchase all the ammunition they want to, no questions asked," Sen. Kevin de Leon (D), the bill's lead sponsor, said in an interview. "The ammunition is the fuel that feeds the violence. The gun itself, the hand gun or the long gun or the high-powered weapon is the delivery device. The gas, the fuel, is the ammunition, and no one knows who buys it."
No other state has gone as far as to regulate ammunition purchases, de Leon said, though gun-control advocates in other state legislatures, including New York, have expressed interest in copying the proposal.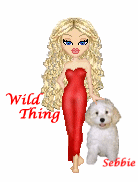 Wild Thing's comment..............
Hello democrats the bad guys are not gong to be getting your background checks.
Posted by Wild Thing at January 11, 2014 12:48 AM
---
Comments
Buy your ammo now. If this passes, it's going to fly off the shelves again.
Posted by: bobf at January 11, 2014 07:33 AM
---
Jimmy Carter did similar to this when he required all sales of handgun calibre ammo to be recorded. All it did was to aggravate honest folks. It was also to be the door to eventual gun registration. Carter's reelection defeat nixed that plan. Reagan overturned the ammo sales law.
Posted by: TomR,armed in Texas at January 11, 2014 02:21 PM
---