« Kerry Gives Russian Foreign Minister Lavrov Idaho Potatoes Before Talks in Paris | Main | Obama's White House Refusing To Release Text of Obama's Nuke Deal With Iran »
January 14, 2014
Baby Killers Planned Parenthood Releases Annual Report Showing They Performed One Abortion Every 96 Seconds, Over 327K Babies Killed In One Year
Planned Parenthood Releases Annual Report Showing They Performed One Abortion Every 96 Seconds, Over 327K Babies Killed In One Year

Over the course of one year they were also given $540 million in taxpayer funds by the Obama regime.

In its latest annual report, released in December, Planned Parenthood says it did 327,166 abortion procedures in the course of one year and 2,197 adoption referrals. That works out to approximately 149 abortions for each adoption referral.
The data comes from an accounting of "patient care" Planned Parenthood says its "affiliate health centers" did in the year that ran from Oct. 1, 2011 to Sept. 30, 2012.
Planned Parenthood says in it new annual report that it received a total of $540.6 million in government grants and reimbursements for the fiscal year that ended on June 30, 2013. That accounted for almost 45 percent of the organization's total revenue of $1,210.4.
The 327,166 abortions Planned Parenthood did in the year from Oct. 1, 2011 to Sept, 30, 2012 was down 6,798 abortions from the 333,964 abortions the organization did in the year from Oct. 1, 2010 to Sept. 30 2011.
Still, the 327,166 abortions that Planned Parenthood did from October 2011-September 2012 works out to approximately one abortion every 96 seconds.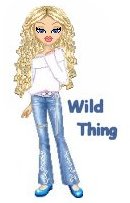 Wild Thing's comment............
Obama and Planned Parenthood absolutely LOVE to have babies killed. I believe that 100%. They feel nothing at the death of an innocent baby.
It is so sad that there is not enough outrage about all of this.

Posted by Wild Thing at January 14, 2014 12:49 AM
---
Comments
How can any organization look forward to killing unborn children? There has to be a special kind of Hell for these people.
Posted by: bobf at January 14, 2014 07:40 AM
---