« Obama Could Care Less! Cancer Patient's Treatment Put On Hold Because of Obamacare | Main | Michelle Obama: Big Fan of 'Politically Savvy' Hanoi Jane Fonda »
January 21, 2014
Baby Killer Wendy Davis' Ex-Husband Asked Court To Order Her Not To Use Drugs Before Seeing Her Kids

Wendy Davis' Ex-Husband Asked Court To Order Her Not To Use Drugs Before Seeing Her Kids
News has broken that Wendy Davis lied about her background. She is now playing victim blaming Greg Abbott.
It is her ex-husband who talked to a left-of-center Dallas reporter. It is also her ex-husband who asked a Texas District Court to issue a temporary restraining order against Wendy Davis in 2003.
In that order, the judge ordered that Wendy Davis "be immediately restrained from . . . using illegal drugs or consuming alcohol within 24 hours before or during the period of possession of or access to the child."
Speaking of the child, at the time her twelve year old daughter requested her father serve as her managing conservator.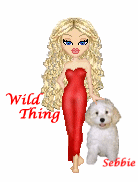 Wild Thing's comment............
I would not want any children near this woman. She has no respect for human life especially of the innocent children and babies.
Posted by Wild Thing at January 21, 2014 12:50 AM
---
Comments
She's been found out now and we know she has the morals of the Clintons or obamas. A very sleezy background. Things can change in 9 months, but it looks like she has little chance of besting Greg Abbott for governor of Texas.
Posted by: TomR,armed in Texas at January 21, 2014 12:25 PM
---