« Happy New Year 2014! | Main | Gov. Rick Perry: You can't dress up the failures of Obamacare »
January 01, 2014
Another Gun From Obama and Eric Holder's "Fast And Furious" Turns Up At Deadly Crime Scene In Mexico
Another Gun From Obama and Eric Holder's "Fast And Furious" Turns Up At Deadly Crime Scene In Mexico

Five people were shot dead in a gunfight with Mexican police in the Sonora beach resort of Puerto Peñasco, or Rocky Point, early Wednesday.
Sonora Attorney General Carlos Navarro said the gunfight took place in a tourist zone called Sandy Beach. It's a popular destination for Arizona travelers, and it has left some American visitors afraid to stay.
Steve Heisler was sleeping when he woke to helicopters firing at people on the ground.
"It was a full military assault," Heisler said. "Those guys were on a mission and serious about who they were going after."
Heisler lives near Sandy Beach with his wife. They had been thinking of leaving Rocky Point, and Wednesday's shooting "certianly puts us over the top," he said.
Sonora state police said the gunmen had fired at federal police in the city and a car chase began sometime late Tuesday night.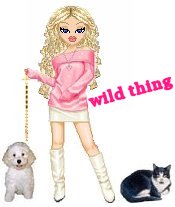 Wild Thing's comment............
Even after all the deaths from this, Obama and Eric Holder never are punished in any way.
Posted by Wild Thing at January 1, 2014 02:45 AM
---