« Former Staff Member To Chuck Schumer Behind Dinesh D'Souza's Indictment On Short List To Replace Eric Holder | Main | Rep. Louie Gohmert (R-TX): " incompetent step for Republicans to focus on (amnesty for illegals) immigration." »
January 26, 2014
U.S. Rep. Jim Jordan will push for Hillary Clinton to testify again on Benghazi
Jordan will push for Clinton to testify again on Benghazi

U.S. Rep. Jim Jordan will continue to push this year for former Secretary of State Hillary Clinton and other officials to testify to the House Oversight Committee about the 2012 Benghazi, Libya, attack because he believes she is personally responsible.
Jordan wants to hear from Clinton, President Barack Obama's national security advisor and former U.S. ambassador to the United Nations Susan Rice, and Clinton's State Department Chief of Staff Cheryl Mills.
"My frustration is we haven't had the three witnesses I think are critical," Jordan said. "We will continue to push for them. I do believe, because there is a group of us that are going to push for this, I do believe they will be in front of the committee."
In an interview Thursday with The Lima News, Jordan said Clinton is personally responsible for the attack, that she denied requests for more security.
"Yeah, she's the boss," Jordan said. "This is not France, this is not Great Britain, where you can rely on a handful of your security and rely on a host country to provide additional security. It's Libya for goodness sake, and they're treating it like an embassy in Canada. They knew if there was an attack on the compound, the hired help were going to drop their weapons and run or worst case fire on the good guys. So they said they needed more help. Hillary Clinton denied that."
In a House report released in April on Benghazi, Republicans said Clinton personally signed off on cuts in security at the compound.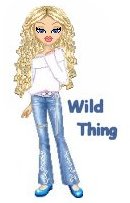 Wild Thing's comment...........
I sure hope this happens and I hope they really go after her about all of this.
Posted by Wild Thing at January 26, 2014 12:50 AM
---
Comments
Whatever happened to the power of Congress to subpoena?
Posted by: bobf at January 26, 2014 10:18 AM
---