« (video) Military Spouse Babette Maxwell on Megyn Kelly's show....makes the point that the cuts in the pensions will not cover even the interest of the amount of spending increases | Main | God bless Sen. Jeff Sessions, as he fights to save veterans benefits ahead of budget vote »
December 18, 2013
Typical of Name Calling from McCain Types: McCain said Republicans who voted against the proposed budget deal lack "intellectual integrity."
John McCain attacked fellow Republicans again today.
McCain said Republicans who voted against the proposed budget deal lack "intellectual integrity."
"I think to somehow to vote against it without an alternative to keep the budget, to keep the government from shutting down, I think lacks some intellectual integrity."
33 Republicans voted against the bill including GOP Leader McConnell.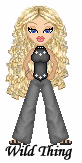 Wild Thing's comment.............

John McCain you need to retire. Most of us do not agree with you and don't like being called unintelligent.
Posted by Wild Thing at December 18, 2013 12:50 AM
---
Comments
McCain need to go away...far away.
Posted by: bobf at December 18, 2013 07:32 AM
---
McRINO can pound sand... talk about not having "intellectual integrity" there, frickin' hypocrite.
Posted by: Anonymous at December 19, 2013 12:52 AM
---