« Charles Krauthammer - Obamacare is a full-scale federal takeover | Main | Poll: 1 In 4 Voters Know Someone Who Has Lost Insurance because of Horrible Obamacare »
December 21, 2013
Total Surveillance : Obamacare to monitor your health habits using bank transactions
Total Surveillance : Obamacare to monitor your health habits using bank transactions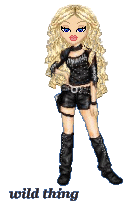 Wild Thing's comment..............
I wonder how long it will take for the Obama voters to wake up to the point of being outraged. That probably will never happen.
Posted by Wild Thing at December 21, 2013 12:55 AM
---
Comments
As long as Obama and the Democrats throw scraps off the table to their voters, they'll vote for them. Their idea of being successful is by how much they can get from the government. They have no concept of working themselves for success.
Posted by: bobf at December 21, 2013 09:31 AM
---