« Obama and his administration in talks with Lebanese terrorist organization Hezbollah | Main | VP Dick Cheney Slams Obama's Health Plan Promise: 'It Was A Lie. It Was Deliberate' »
December 10, 2013
Spike In U.S. Battlefield Deaths In Afghanistan Tied To Obama's Insanely Strict Rules of Engagement
Shades of Vietnam: Spike in U.S. troop deaths tied to stricter rules of engagement
Spike In U.S. Battlefield Deaths In Afghanistan Tied To Obama's Insanely Strict Rules of Engagement
The number of U.S. battlefield fatalities exceeded the rate at which troop strength surged in 2009 and 2010, prompting national security analysts to assert that coinciding stricter rules of engagement led to more deaths.
A connection between the sharp increase in American deaths and restrictive rules of engagement is difficult to confirm. More deaths surely stemmed from ramped-up counterterrorism raids and the Taliban's response with more homemade bombs, the No. 1 killer of NATO forces in Afghanistan.
But it is clear that the rules of engagement, which restrain troops from firing in order to spare civilian casualties, cut back on airstrikes and artillery strikes — the types of support that protect troops during raids and ambushes.
"In Afghanistan, the [rules of engagement] that were put in place in 2009 and 2010 have created hesitation and confusion for our war fighters," said Wayne Simmons, a retired U.S. intelligence officer who worked in NATO headquarters in Kabul as the rules took effect, first under Army Gen. Stanley M. McChrystal, then Army Gen. David H. Petraeus.
"It is no accident nor a coincidence that from January 2009 to August of 2010, coinciding with the Obama/McChrystal radical change of the [rules of engagement], casualties more than doubled," Mr. Simmons said. "The carnage will certainly continue as the already fragile and ineffective [rules] have been further weakened by the Obama administration as if they were playground rules."
As President Obama's troop surge began in 2009, so did new rules of engagement demanded by Afghan President Hamid Karzai, who was responding to local elders angry over the deaths of civilians from NATO airstrikes and ground operations.

Even before the president's edict, commanders since 2009 had to insure that a Taliban fighter was carrying a weapon before they could authorize direct fire. A unit engaged in combat on the ground and requesting airstrikes must convince commanders — and lawyers — back at headquarters that no civilians would be harmed.

Warriors say this chain-of-command bureaucracy has cost lives: Each Taliban fighter allowed to escape is one more terrorist free to attack Americans by fighting battles or planting homemade bombs.
"We handcuffed our troops in combat needlessly," said retired Air ForceLt. Gen. Thomas McInerney, a fighter pilot in Vietnam. "This was very harmful to our men and has never been done in U.S. combat operations that I know of."
In 2010, the first full year of the troop surge, 499 Americans were killed, according to the research website icasualties.org. That is about five times the annual death toll compared with 2006-2007 and three times the number in 2008 — yet U.S. troop strength roughly doubled, from 40,000 to 85,000.
In 2011, as U.S. troops peaked at 100,000, 419 Americans were killed. In 2012, as the troop count began to decrease, the death toll fell to 319, three times what it was in 2006-2007.
The battle of Ganjgal in Afghanistan's Kunar province proved to be historic. An Army captain and a Marine earned Medals of Honor for their efforts in the 10-hour firefight.
The September 2009 battle also stands as a stark example of the effects the restrictive rules of engagement had on troops under fire, fighting for their lives.
Former ArmyCapt. William Swenson, who last month pinned on the Medal of Honor, repeatedly called headquarters to request airstrikes but was denied for hours, as more than 150 Taliban fighters surrounded and attacked his position.
Mr. Swenson vented his frustration in an after-action investigation.
"It's not JAG [military attorney] responsibility to interject to say, 'Hey, we are concerned that you're going to hit a building,'" he said. "I can tell you that I am concerned with saving as many lives as I can, not necessarily one. Unfortunately, this is combat. I can't be perfect, but I can do what I feel what's right at the time."
He added: "I am not a politician. I am just the guy on the ground asking for that ammunition to be dropped because it's going to save lives."
Mr. Swenson recalled other instances in which the brigade command would not authorize airstrikes on targets he identified.
"I just get the craziest thing across the radio sometimes," he said. "Just people second-guessing."
Of 13 U.S. forces at Ganjgal, five were killed. The Afghan National Army lost eight soldiers.
Another soldier said in the same after-action report that there was a dwelling in Ganjgal used by the Taliban — including women — as a safe haven from which to fire rocket-propelled grenades and other weapons. Yet the command would not target the building.
"Let's focus on [rules of engagement] because there is no reason you can't level a house if they are shooting from it," the soldier said. "I've never heard of a rule that would not allow [you] to fire on a house. They always teach you that you always have the right to defend yourself. Let commanders on the ground make decisions. We are using lawyers to make tactical decisions."
He added: "You have the right to stay alive or keep your guys alive. We failed them by not keeping them alive because we didn't provide them what they need to come out alive."

The linking of an increase in American deaths to restrictive rules of engagement emerged a month before Ganjgal, when Marine Lance Cpl. Joshua Bernard was ambushed and killed in southern Afghanistan while on patrol.
Weeks earlier, his father, a retired Marine sergeant, wrote members of his Maine delegation in Washington to say that new rules against air and artillery support would get troops needlessly killed because the Taliban now enjoyed new safe havens among civilians.
"The rules of engagement are so convoluted, so open-ended, that it puts the people on the ground at risk no matter what they do," said John Bernard, according to the Marine Corps Times. "It's insane. You don't let your guys languish there when these things happen. You err on the side of your guys, not the civilians."
Mr. Simmons, who did intelligence work in Afghanistan, said new restrictions for 2014 and beyond spell trouble for thousands of U.S. troops who could remain.
"The carnage will certainly continue as the already fragile and ineffective [rules of engagement] have been further weakened by the Obama administration as if they were playground rules," he said.

James Russell, an instructor at the Naval Postgraduate School who has conducted research in Afghanistan, said: "I know of no way to quantify or gather evidence that would demonstrate a correlations between more casualties and a changed [rules of engagement]."
Mr. Russell believes the main reason for increased casualties in 2009 and 2010 was that troops conducted operations in Helmand province, which had been taken over by the Taliban.
"So we went looking for the enemy to take him on in the ground he controlled. Not surprisingly, we encountered a much more violent environment, which led to more casualties," he said. "A restricted [rules of engagement] to reduce collateral damage and civilian casualties certainly complicated our operations, but I don't think you could attribute our increase in casualties to this kind of single factor."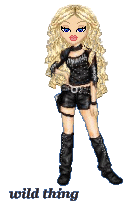 Wild Thing's comment................
This makes me so furious!!!!!!!!!!!!!!

Obama has blood on his hands for so many American deaths. From our troops, Fast and Furious, Benghazi, the Navy Seals etc.
Posted by Wild Thing at December 10, 2013 12:55 AM
---
Comments
Obama ROE's: Doing all they can to assist the enemy in killing our troops.
Posted by: bobf at December 10, 2013 07:31 AM
---
We are putting troops in prison for killing taliban. Either we support our troops 101% or we need to bring them home.

Posted by: TomR,armed in Texas at December 10, 2013 11:52 AM
---
The WH and that asshat make me sick!!!!
Posted by: jan at December 10, 2013 07:48 PM
---