« Obamacare will make it impossible to have Volunteer Firefighters (Video) | Main | Wreaths Across America delivered more than 143,000 wreaths-thanks to more than 30,000 volunteers »
December 15, 2013
Sen. Jeff Sessions: House GOP Didn't Understand Budget Deal Makes It Easier to Spend, Tax
Jeff Sessions: House GOP Didn't Understand Budget Deal Makes It Easier to Spend, Tax

On Friday, Sen. Jeff Sessions (R-AL) said House Republicans voted for a budget bill that made it easier for Senate Democrats to increase spending because they did not know the significance of a rule change, inserted into the bill, that allowed it.
Appearing on Mark Levin's radio show, Sessions, the ranking member on the Budget Committee, said he was "disappointed" that Rep. Paul Ryan (R-WI) and Sen. Patty Murray (D-WA) did not inform him or his staff of the rule change while they were brokering the deal. Sessions said that if they had known about the change, they could have informed the House GOP and helped them push back against it.
"I don't think Republicans in the House understood the significance of it," Sessions said. "It's a rule that would only impact the Senate."
Sessions was referring to a "point of order" rule that requires 60 votes when a bill proposes spending beyond what is allowed by the Budget Control Act -- even when it is offset by taxes or fees. Sessions said he has used that point of order three times already to block Democrats "from spending more and taxing more." Under the deal brokered by Ryan and Murray, only a simple majority would be needed.
And Sessions said this loophole may, in the future, allow for spending increases larger than the ones he has already blocked.
Sessions, who plans to vote against the budget deal, said there is "no question about" the fact that the ability to reduce spending has been "eroded in this legislation."
"I wish this hadn't happened," Sessions said. "It's a pretty significant deal."
The House passed the deal, criticized by conservatives for increasing taxes, on Thursday, and the Senate will take up the measure next week.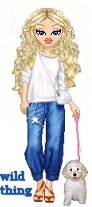 Wild Thing's comment............
Sessions is being polite, he says they did not understand the bill....I ask how many actually read it. deep sigh
Posted by Wild Thing at December 15, 2013 12:50 AM
---
Comments
Isn't Paul Ryan suppose to be a whiz kid mathematician? How could he not understand it? Are Republicans in the House that stupid to have allowed Democrats to insert something they didn't understand but Democrats did?
Posted by: bobf at December 15, 2013 07:52 AM
---
House Repubs voted for the bill because they were too lazy to fight it. We now know that almost one half of House Repubs need to go. My congressman, Pete Sessions voted for the bill and I am supporting his Tea Party primary challenger. She is very popular with conservatives in what is a very conservative district.
Posted by: TomR,armed in Texas at December 15, 2013 12:03 PM
---