« Obama's Disdain For The Constitution Means We Risk Losing Our Republic | Main | More Obamacare Horror on the way... Here come the Obamacare TAXES »
December 14, 2013
Sebelius Declines to Say If She Ever Offered Resignation

Sebelius Declines to Say If She Ever Offered Resignation
Health and Human Services Secretary Kathleen Sebelius, the administration official who has been the face of the Affordable Care Act and who has shouldered much of the blame for the troubled HealthCare.gov website, declined to say Friday whether she had ever offered her resignation to President Barack Obama.
"I'm not going to discuss what I talk about with the president," she said during an appearance in Miami.
Mrs. Sebelius has spent the last three-and-a-half years implementing the Affordable Care Act. So, when problems began to mount amid the botched rollout of the online insurance marketplace, a number of Republican lawmakers called for her dismissal or resignation.

So far, the Obama administration hasn't fired anyone for the malfunctioning website, but the White House brought in Jeffrey Zients, a trusted adviser, to lead the effort to fix HealthCare.gov.
Mr. Obama has stood by Mrs. Sebelius, noting that she didn't write the code for the website. On Friday, White House Press Secretary Jay Carney would not address the question of whether Mrs. Sebelius had offered to resign but repeated that the president has confidence in his cabinet secretary and appreciates the work she has done.
In Miami, Mrs. Sebelius also waved off a question about whether the president's promise that "if you like your plan, you can keep your plan" was a lie.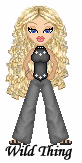 Wild Thing's comment...........
But of course no dem is to blame anything that ever happens is Republicans fault. sheesh
Posted by Wild Thing at December 14, 2013 03:47 AM
---