« Disgusting!!! Los Angeles 2 Gay men will celebrate their gay marriage on a Rose Parade float | Main | This performance is angelic, but wait till you see the end. ( video) »
December 27, 2013
Russia Says They Don't Care If Obama Doesn't Attend Sochi Olympics-Good for Russia
Russia Says They Don't Care If Obama Doesn't Attend Sochi Olympics
MOSCOW — The organizing committee for Russia's Sochi 2014 Winter Olympics said Thursday it was "not really concerned" that President Barack Obama would not be attending the event.
Sochi will be the first games since 2000 not attended by a U.S. president, first lady, or vice president. Obama said his decision not to go was due to a busy schedule in Washington, but it has come against a backdrop of increased tensions with Moscow.
Asked if Obama's decision to stay away was a concern, Head of Russian Olympic Committee Alexander Zhukov told NBC News: "The Olympic Games are the competition of outstanding sportsmen and this is the main reason why they are interesting.
"It's not a summit, which only the country leaders attend. So we're not really concerned about it."
The U.S. and Russia have clashed over several issues in recent months, including the Syrian civil war and Moscow's decision to grant asylum to National Security Agency leaker Edward Snowden.
But it is Russia banning"homosexual propaganda" that has prompted many Western celebrities and rights groups to call for a boycott of the Sochi Games.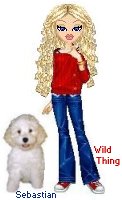 Wild Thing's comment.............
On this I agree with Russia, I would not want him there either. I don't even want him in America.
Posted by Wild Thing at December 27, 2013 12:45 AM
---
Comments
Did you ever conceive in your mind that Russia would become the moral leader in the world?
Posted by: bobf at December 27, 2013 07:30 AM
---
When even a staunch communist like Vladimir Putin warns America we are becoming too socialist, you know obama has done great harm. Putin probably realizes America's freedoms, strength and capitalism are needed to keep the world in balance.
Posted by: TomR,armed in Texas at December 27, 2013 12:09 PM
---