« Obama Hires Andrew Breitbart 'Nemesis' John Podesta to TRY to Save Second Term | Main | Cops use two AK-47s to jump-start car »
December 11, 2013
Racist Afirmative Action Gen. Colin Powell Endorses Single-Payer Health Care
Colin Powell Endorses Single-Payer Health Care
At a prostate cancer survivors breakfast last week, former Secretary of State Colin Powell, a Republican, marveled at the quality of single-payer health care systems abroad and suggested the U.S. follow suit.
Amid frustration with the rollout of President Barack Obama's health care plan, some members of Congress who agree with Powell are pushing for consideration of such a system.
Sen. Bernie Sanders, I-Vt., introduced the American Health Security Act of 2013 on Monday, which would require states to create their own single-payer insurance systems. A House version was introduced in March by Rep. Jim McDermott, D-Wash.
In single-payer systems, the government pays for most non-elective medical care. Supporters say adopting that tax-financed model would improve care and dramatically reduce costs by eliminating overhead and insurance company profits. Opponents fear rationing and reduced personal choice.

he 2010 Affordable Care Act, commonly known as Obamacare, retained the private health insurance industry and forces Americans to buy private insurance policies or face a fine. Attempts to include a public health insurance option were blocked by Republicans and conservative Democrats who feared it would be a backdoor to a single-payer system.
Powell said, however, that he would welcome the adoption of a socialized insurance system.
"I don't see why we can't do what Europe is doing, what Canada is doing, what Korea is doing, what all these other places are doing," Powell said at the Dec. 5 event. "I am not an expert in health care, or Obamacare, or the Affordable Care Act, or however you choose to describe it, but I do know this: I have benefited from that kind of universal health care in my 55 years of public life."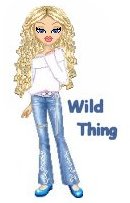 Wild Thing's comment.............

Screw you Colin Powell. I have zero respect for your racist pos phony millitary career and all of your kissing up while others fought.
Posted by Wild Thing at December 11, 2013 12:50 AM
---
Comments
The military healthcare system is a universal payer system. The government pays for all of it. Maybe Powell should have added that if people want this type of coverage, they need to enlist in the Armed Forces.
He also needs to make sure to let them know that their doctors will change quite often and they may not get to see the same doctor all the time. And, to get this coverage, they're going to be subjected to frequent deployments to various "garden" spots throughout the world. Make sure to let them know they'll work long hours in all weather conditions without any extra pay. Tell them they may not be around when their children are born and will miss important family events, school events, birthdays, and holidays. If their willing to do this, then they can have that same type of Universal Healthcare Powell's enjoyed.
Posted by: bobf at December 11, 2013 09:21 AM
---
Colin Powell disguised himself as a conservative to get ahead. Since he now supports everything obama we know that he is a liberal at heart. Maybe a racist also. Too bad. He had the ability and opportunity to be well thought of as an honest and dignified man, but he chose to live in deceit.
Posted by: TomR,armed in Texas at December 11, 2013 11:32 AM
---
Powell only had good care because rank has its privileges (RHIP) in any single-payer system, just like the Soviet one. Everyone else gets the sloppy poor care like the NHS dishes out in England.
Posted by: Anonymous at December 11, 2013 04:14 PM
---