« Cybersecurity Expert: Amazon Would Be a "10" on Security, Healthcare.gov is a 1 or 2..."Stay Away From It" [Audio] | Main | Rep. Trey Gowdy: Where is accountability in our gov't? »
December 04, 2013
Must see Video! Prof. Turley Sounds the Alarm on Barack Obama's Disregard for Constitutional Limitations: "You have the Rise of an Uber-Presidency. There could be No Greater Danger for Individual Liberty."
Professor Jonathan Turley Sounds the Alarm on Barack Obama's Disregard for Constitutional Limitations: "You have the Rise of an Uber-Presidency. There could be No Greater Danger for Individual Liberty." ... the entire video is excellent but if you only want to see this quote portion just go to 5:01 on the video.
Congressman Steve King questioned witnesses at a House Judiciary Committee on December 3, 2013 about the President's Constitutional Duty to Faithfully Execute the Laws.
This gets to the heart of what we are dealing with in President Barack Obama.
At the House Judiciary Hearing today on the President's refusal to recognize the Constitutional limitations placed upon him, Rep. Steve King cuts to the chase and poses questions to a panel about where we are with a President who does not respect the U.S. Constitution. At the 4:56 mark, King asks Constitutional Law Professor Jonathan Turley where we are today, and his response was sobering, indeed:
"I have great trepidation of where we are headed, because we are creating a new system here – something that is not what was designed. . . . Within that system, you have the rise of an Uber-Presidency. There could be no greater danger for individual liberty. I really think that the Framers would be horrified by that shift, because everything they dedicated themselves to was creating political balance – and we've lost it."
Only when Americans use their votes to say, "Enough!", and elect people who love and respect the U.S. Constitution will this balance return to what it ought to be. Barack Obama came from associations with Leftist Radicals – it was plain as the nose on your face from the first days of his 2007-2008 Presidential run. He is behaving as President consistent with what all those signals and signs said he would do. But now many are just waking up to how radical he truly is. The 2014 Midterms will be the first real opportunity for Americans to speak up and say, "Enough!" A message loud and true needs to be sent to Barack Obama, that Americans want their country back – their freedom back.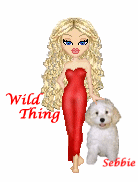 Wild Thing's comment.............
Love how Congressman Steve King questions, excellent.

Posted by Wild Thing at December 4, 2013 12:55 AM
---