« Anti-Semitic Obama Regime Calls Netanyahu "Desperate And Weak" | Main | Jay Carney Denies People Are Getting Error Messages On Obamacare Website »
December 02, 2013
Obama Omitting Details About Iran Deal - The TRUTH is Iranian enrichment activity will continue indefinitely
'Washington Post': White House omitting facts about Iran nuclear deal

Iran claims that their right to enrichment has now been acknowledged. U.S. officials claimed this wasn't so.
The WaPo dissection of the agreement actually shows that Iran is right, that the U.S. through this agreement, has conceded the right.
The White House is omitting key facts about the nuclear deal signed with Iran, which makes a number of important concessions to the Islamic Republic, The Washington Post argued in its editorial Friday.
Sunday's accord is a six-month agreement with an option to extend, meant to limit the Iranian nuclear program as the P5+1 – the US, UK, Russia, China, France and Germany – try to hammer out a comprehensive accord with Iran. In return, Iran received some sanctions relief.
While Iran has agreed to cap uranium enrichment and delay completion of the Arak heavy-water reactor during the interim, six-month negotiation period, the text of the deal says that the final agreement will involve "a mutually defined enrichment program with mutually agreed parameters."
In other words, according to the Post's Editorial Board, "the United States and its partners have already agreed that Iranian enrichment activity will continue indefinitely. In contrast, a long-standing US demand that an underground enrichment facility be closed is not mentioned."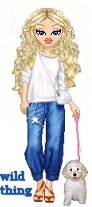 Wild Thing's comment...............
As always Obama and his admin. have lied.
Posted by Wild Thing at December 2, 2013 03:55 AM
---