« Obamacare Could Force Thousands Of Volunteer Fire Departments To Close | Main | Spike In U.S. Battlefield Deaths In Afghanistan Tied To Obama's Insanely Strict Rules of Engagement »
December 10, 2013
Obama and his administration in talks with Lebanese terrorist organization Hezbollah

Obama and his administration in talks with Lebanese terrorist organization Hezbollah

Evidence has recently emerged suggesting that the U.S. has opened a line of direct communication with the Lebanese Shia Islamist organization Hezbollah. Details of the contacts have emerged from a variety of sources. Most notably, an article by respected Washington based journalist Hussein Abdul Hussein in the Arabic language newspaper al-Rai contended that the direct contacts are handled by British diplomats, who transfer messages back and forth between Hezbollah and the Americans.
…
In Abdul Hussein's article, he notes that the British channel of communication has only recently been revived. He quotes a diplomatic source explaining that the dialogue is "designed to keep pace with the changes in the region and the world, and the potential return of Iran to the international community."
Another Kuwaiti newspaper, Al-Anbaa, also noted that "relations between Hezbollah and the U.S. are developing positively." The paper cited Lebanese opposition sources in support of this assertion.
The desire for dialogue with Hezbollah seems to be the latest manifestation of the Obama's administration's odd ambition to act against allies and appease obvious and declared enemies in the Middle East. It will not end well.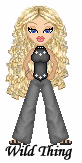 Wild Thing's comment...............
Obama is evil!!!!!!!!!!!!!!
Posted by Wild Thing at December 10, 2013 12:50 AM
---
Comments
Yes, obama is evil. However I remember GW Bush arming and training a Palestinian para military force. Why?? I wish we could just clean Washington out completely and start all over with only The Constitution in place.
Posted by: TomR,armed in Texas at December 10, 2013 11:57 AM
---