« Sebelius: "I Don't Know" How Many Regulations Obamacare Has Created | Main | Former Reagan Budget Dir. David Stockman Destroys GOP House Leaders for "Total Capitulation" on Budget Deal: It's "a Joke and a Betrayal" – Video »
December 12, 2013
Krauthammer: 'Every Number You Get From the Adm. on Obamacare Is Inflated or Deceptive'....The Beginning of January Is Going To Be a 'Train Wreck' For Dems

Krauthammer: 'Every Number You Get From the Adm. on Obamacare Is Inflated or Deceptive'....The Beginning of January Is Going To Be a 'Train Wreck' For Dems

On Special Report tonight, the panel talks about the new numbers for Obamacare- sign-ups hit 365,000 in the first 2 months - but the administration predicted 1.2M.
But to be covered under Obamacare, you have to had paid your first premium payment. How many 'enrollees' have paid their first payment? Between 5-15%. So only a fraction of the 365K have really enrolled in Obamacare
Stephen Hayes and Krauthammer pounce on the new numbers. Charles says a train wreck is coming in January for the Dems. Steve has good commentary here on the new WH numbers saying it's much worse than what is being reported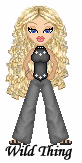 Wild Thing's comment...............
God bless Charles and Stephen Hayes as well.
Posted by Wild Thing at December 12, 2013 12:50 AM
---