« Obama's Ill-Trained Obamacare Navigators Encouraging Fraud, Jeopardizing Private Info | Main | Rep.Trey Gowdy: Obama's Disregard of Law 'Has Reached an Unprecedented Level' »
December 16, 2013
Insurance Companies Say White House Overstating Obamacare Fixes
Insurance Companies Say White House Overstating Obamacare Fixes

The Obama administration said Saturday that it had reduced the error rate in enrollment data sent to insurance companies under the new health care law, even as insurers said that the government's records were still riddled with mistakes.
The quality of the data is important; it could affect the ability of people to get medical care and prescription drugs when they go to doctors' offices and pharmacies starting next month.
More than 137,000 people selected health plans in the federal insurance marketplace in October and November, and administration officials say more than 100,000 signed up in the first week of this month.
For each person who signs up, the government is supposed to send information electronically to an insurance company in a standard format known as an 834 enrollment transaction. In some cases, consumers selected a health plan at the federal website, HealthCare.gov, but the government did not notify the insurance company. In other cases, insurers received duplicate files for the same person, files for one person were sent to an insurer in another state, or the "relationship code" was wrong so that, for example, a man's daughter was listed as his wife. [...]
Insurers said that they had found many discrepancies and errors and that the government was overstating the improvements in HealthCare.gov.
In some instances, they said, the federal government reported that the home address for a new policyholder was outside an insurer's service area. In other cases, a child was listed as the main subscriber — the person responsible for paying premiums — and parents were listed as dependents.
In some cases, children were enrolled in a policy by the federal government and parents were left off, or vice versa. In other cases, the government mixed up the members of a family: A child or spouse was listed two or three times in the same application in late November. Such errors can have financial implications, increasing the amount of premiums that a family is required to pay.
While some of the problems were discovered in the last few days, insurers said that they had previously reported many of the errors to the "help desk" at the Centers for Medicare and Medicaid Services, and that the problems remained unresolved.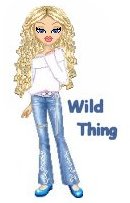 Wild Thing's comment............
I am glad the insurance companies in some ways are not kissing up to Obama.
Posted by Wild Thing at December 16, 2013 12:47 AM
---
Comments
I feel somewhat for the people who have signed up for obummercare who have been devestated by errors. However, if they were not chasing unicorns they should know that obummercare is rife with overbearing govt. repression of marketplace and individual freedoms. I hope the website continues to fail. It adds to a building repulsion of obama as the false bearer of good tidings built on hope and change.
Posted by: TomR,armed in Texas at December 16, 2013 11:05 AM
---