« Cops use two AK-47s to jump-start car | Main | Sebelius: "I Don't Know" How Many Regulations Obamacare Has Created »
December 12, 2013
HHS Kathleen Sebelius Told Contractors Not To Cooperate With Congressional Investigators Looking Into Obamacare
HHS Kathleen Sebelius Told Contractors Not To Cooperate With Congressional Investigators Looking Into Obamacare

The U.S. Department of Health and Human Services told contractors not to cooperate with Congress's efforts to investigate work related to the Obamacare website, a top Republican lawmaker said.
The agency informed Creative Computing Solutions Inc. on Dec. 6 that it isn't authorized to disclose security testing information and other details to third parties, according to a letter today from Representative Darrell Issa to Health Secretary Kathleen Sebelius.
The department may have sent similar letters to other contractors working on the implementation of the Patient Protection and Affordable Care Act of 2010, wrote Issa, a California Republican and chairman of the House oversight committee.
The department's actions constitute "criminal obstruction of a congressional investigation," he said in the letter.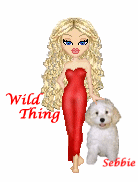 Wild Thing's comment.............
Obama and his admin. sure do use thug threats and dictatorship on people. sheesh.
None of them love America, that's for sure.
Posted by Wild Thing at December 12, 2013 12:45 AM
---