« Iran Publicly Refuses To Recognize Israel At The U.N. | Main | Insanity!!! Obama AGAIN Second Time Wants to Extend Unemployment Benefits "One of Most Effective Ways to Boost Economy" (Video) »
December 08, 2013
Good!!!! Liberated US Tourist, Held Captive in North Korea, Declines Ride Home With Joe Biden
85 year-old Merrill Newman, a war veteran, declined a ride home on Air Force Two with Joe Biden.

An 85-year-old U.S. tourist detained in North Korea for six weeks for alleged 'war crimes' has landed back in San Francisco after catching a flight from Beijing.
North Korean state media said Saturday that Merrill Newman, a war veteran, was released because he had apologized for his alleged crimes during the Korean War and because of his age and medical condition.
Speaking after arriving at San Francisco International Airport, Mr Newman said he was glad to be back home and thanked U.S. and Swedish diplomats who worked to secure his release.
'I'd like to thank the Swedish Embassy and the U.S. Embassy in Beijing. It was a great homecoming! I'm tired, pleased to be with my family. Thank you for all the support we've had.'
U.S. Vice President Joe Biden, who is traveling in Seoul, welcomed the release and said he talked by phone with Newman in Beijing, offering him a ride home on Air Force Two. Biden said Newman declined because of a direct flight to his home state of California, which he took later Saturday.
Newman's son, Jeffrey, said he spoke briefly with his father from Beijing and that he was 'in excellent spirits and eager to be reunited with his family.'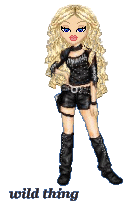 Wild Thing's comment............
Good for him to make this decision. And thank God he is OK and free.
Posted by Wild Thing at December 8, 2013 12:47 AM
---