« Former Reagan Budget Dir. David Stockman Destroys GOP House Leaders for "Total Capitulation" on Budget Deal: It's "a Joke and a Betrayal" – Video | Main | House approves two-year budget plan-169 Republicans and 163 Dems voting yes and 62 Republicans and 32 Democrats voting no »
December 13, 2013
Documents Show State Department Told Security Contractor To Ignore Inquiries On Benghazi Attack

Documents Show State Department Told Security Contractor To Ignore Inquiries On Benghazi Attack
New documents obtained by the Washington D.C. watchdog group Judicial Watch show a State Department official ordered an executive at the security company in charge of protecting the U.S. Consulate in Benghazi, Libya not to respond to media inquiries regarding the September 11, 2012 attack on the compound.
One of the documents is a September 26, 2012 email from a State Department contracting officer named Jan Visintainer to an unnamed executive at Blue Mountain Group (BMG), the British company hired to secure the U.S. mission in Benghazi. Visintainer writes: "Thank you so much for informing us about the media inquiries. We notified our public affairs personnel that they too may receive some questions. We concur with you that at the moment the best way to deal with the inquiries is to either be silent or provide no comments."
Some of the requested documents, according to JW, were redacted or not included. In one instance, Visintainer received a cryptic email just two days before the attack from a redacted source with an attachment. This attachment was not given to JW by the State Department.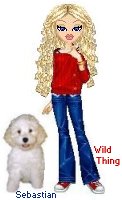 Wild Thing's comment...............

Obama and Hillary will never be punished for the Benghazi. I HATE that this is true but it is.
Posted by Wild Thing at December 13, 2013 12:45 AM
---