« LOL WalMart Had Billion Page Views On Cyber Monday, Obamacare site DIES (crashes) with under 40K | Main | Cybersecurity Expert: Amazon Would Be a "10" on Security, Healthcare.gov is a 1 or 2..."Stay Away From It" [Audio] »
December 04, 2013
Cost of Obamacare website...1 Billion…BEFORE Oct. 1, Not Counting Money Thrown Into "Fixes" Since Then
Analysis Finds Cost of Obamacare Website Is Way More Than Anyone Predicted

The to-date cost of the glitchy Obamacare website has topped $1 billion, easily surpassing the $394 million originally estimated by the Government Accountability Office, according to a Bloomberg Government analysis.
It's important to note that the Bloomberg analysis runs through Sept. 30, just before the 16-day partial government shutdown. So the final cost may be more than $1 billion.
Perhaps more shocking than the site's likely price tag is the fact that roughly one-third of that amount was spent on contracts awarded in the six months leading up to the site's disastrous Oct. 1 launch – when those at the top were reportedly aware of the site's many problems.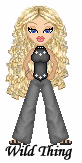 Wild Thing's comment............
GRRRRRRRRRRRR!!!!!!!!!! Disgusting and every penny of of is money from you and I and all tax payers like us.
Posted by Wild Thing at December 4, 2013 12:47 AM
---