« Krauthammer on the 20 New ObamaCare Taxes Headed our Way: "A Huge Transfer of Wealth" | Main | Vet Slams Rep Paul Ryan In Open Letter Over Military Budget Cut - Good! »
December 28, 2013
Convenience Store Clerk Turns The Tables on Armed Robber

Watch- This goes on for about a minute and the 2 leave the area of the surveillance cam. They emerge, owner now has the gun
Convenience Store Clerk Turns The Tables on Armed Robber

A convenience store clerk in Ohio fought back against an armed robber and was able to disarm him late Saturday night.
Sandusky native 34-year-old Marc Alvarez was working at Convenience Food Mart when a masked robber armed with a gun burst through the front door just after 11 o'clock. Alvarez attacked the crook, got his gun, and ran him out of the store, Sandusky Register reports.
Alvarez said his primary concern during the incident was protecting a female co-worker.
"My main priority at the time was to keep my co-worker who was with me safe and out of the way," said Alvarez.
The masked marauder demanded money, but instead of emptying the register, Alvarez walked around the counter and fought back. In the ensuing struggle, Alvarez managed to disarm the criminal and ran him out of the store.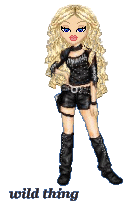 Wild Thing's comment..............
Amazing.
Posted by Wild Thing at December 28, 2013 12:50 AM
---