« Vet Slams Rep Paul Ryan In Open Letter Over Military Budget Cut - Good! | Main | Krauthammer: President Obama took the side of the Mullahs over Congress on new Iran Sanctions »
December 29, 2013
Connecticut Gun Owners Wait in Line to Do Something Many Gun Owners Hope They Never Have To

Connecticut residents waited in long lines on Thursday to register their firearms and high-capacity magazines before the state's new gun laws go into effect on Jan. 1, 2014.

WFSB-TV reports that a "long-line of people" stood outside the Public Safety Building in Middletown, Conn., all day to register semi-automatic rifles and high-capacity magazines. Several residents were upset with the "unconstitutional" requirement, while at least one person didn't appear to mind.
"I understand why they're doing it, but I don't think it's constitutional," resident Scott Boccio told WFSB-TV as he was registering his guns.
Charles Gillette, who was registering magazines, told the news station that he would have a problem with it if the state was trying to ban the magazines or firearms, but said "if they want to just know where they are, that's fine with me."
However, not one gun owner who was registering firearms or magazines said they think the new laws will reduce gun violence.
"If people are going to do things illegally, they're not going to be here registering their gun," Jared Krajewski, another resident registering firearms, said.
For now, in Connecticut, the law is the law. The new gun control measures were put into place following the tragic school shooting in Newtown, Conn.
State police Lt. Paul Vance said that gun owners must fill our forms completely and some may require a notary.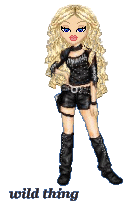 Wild Thing's comment................
The street gangs are probably standing in line as well to register their guns.....NOT.
Posted by Wild Thing at December 29, 2013 12:45 AM
---
Comments
Connecticut is now one half way to gun control. First registration then confiscation. Exactly the way it was done in Britain, Australia and Canada. I wonder id Colt will leave the state now.
Posted by: TomR,armed in Texas at December 29, 2013 12:49 PM
---