« Obama's New Insane Rules Of Engagement That Will Get Even More U.S. Troops In Afghanistan Killed | Main | Iranian Official: America Cannot Be Trusted And Israel Must Be Wiped Off The Face Of The Earth »
December 01, 2013
Communist Dictator Obama On Obamacare: This Is "Going To Be A Legacy I Am Extraordinarily Proud of"

Obama On Obamacare: This Is "Going To Be A Legacy I Am Extraordinarily Proud of"…

The glitches aside, Obama remained confident the Affordable Care Act, passed along party lines in 2010, would form a large part of his presidential legacy.
"I continue to believe and I'm absolutely convinced that, at the end of the day, people are going to look back at the work we've done to make sure that in this country, you don't go bankrupt when you get sick, that families have that security," Obama told Walters. "That is going be a legacy I am extraordinarily proud of."
That legacy – and what can be done while he's still in office to bolster it – does weigh on the president's mind, he admitted.
"Every president in their second term is mindful that you've only got a limited amount of time left," Obama said. "You want to make sure that you are squeezing every last ounce of energy that you have to try to deliver on the commitments you made to the American people."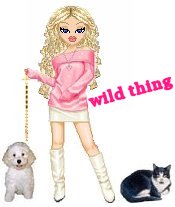 Wild Thing's comment...............
Obama YOU are not wanted, you nor your wife, we have had it with your dictator regime on our country and on us. And the same goes for your freaking Obamacare.
Posted by Wild Thing at December 1, 2013 12:50 AM
---
Comments
I bet he's proud of Benghazi too.
Posted by: bobf at December 1, 2013 07:51 AM
---
Oh yes. If obamacare is not reversed you will be remembered. As the ass who ruined the great American medical care as provided before 2013. Every time we have to wait in a line for a rationed bit of a doctor's time we will remember and curse your Marxist ass barack hussein obama.
Posted by: TomR,armed in Texas at December 1, 2013 12:34 PM
---
Not as long as I have a breath remaining.............................
Posted by: Glenn Cassel AMH1(AW) USNavy Retired at December 2, 2013 05:42 AM
---